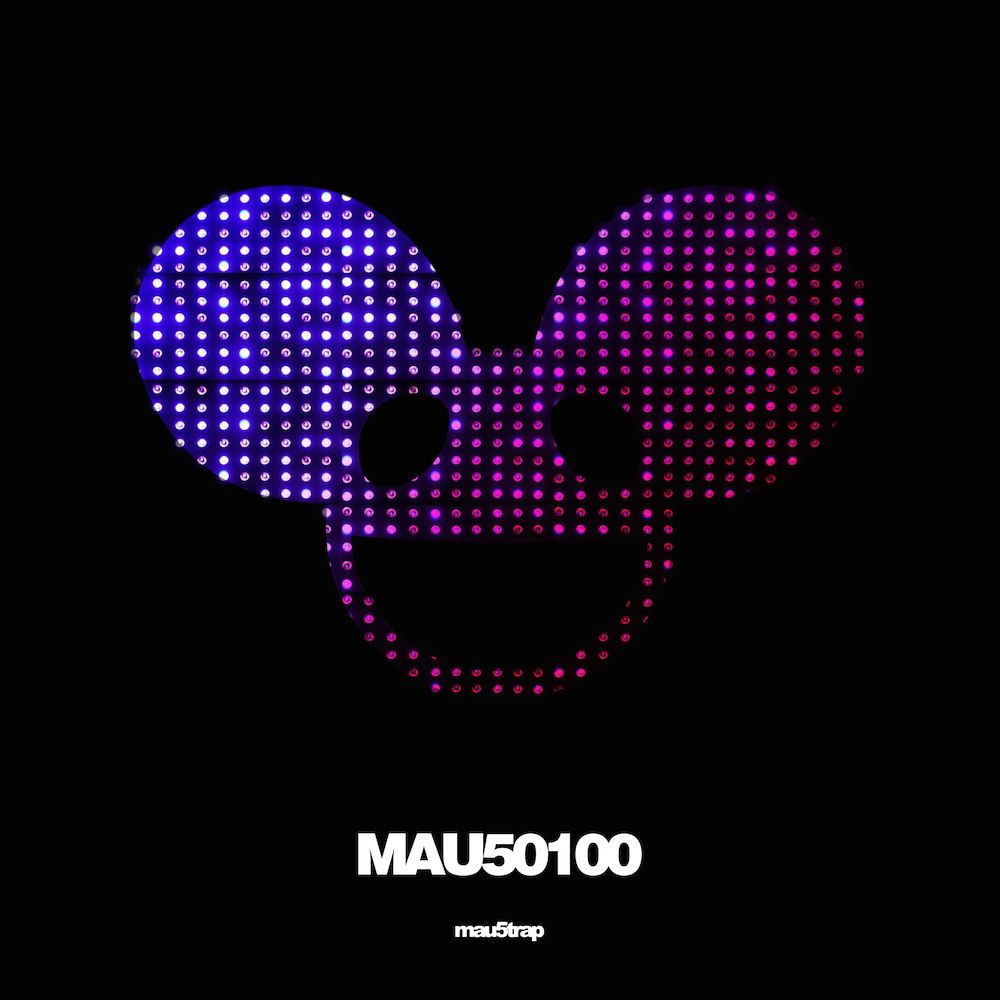 deadmau5 - Strobe (Remixes)
The musical phenomenon that is deadmau5 has announced he is releasing a 5-track remix pack of his iconic 2009 single 'Strobe' (to celebrate the 100th release on his imprint mau5trap). The pack includes remixes from mau5trap alumni Feed Me, Dimension, Lane 8, Com Truise and protégé ATTLAS.
The second single released from deadmau5's For A Lack Of A Better Name album, 'Strobe' pushed the boundaries of electronic music as it stripped back the powerful drops and piercing synthesised beats to focus a beautiful melody that caught the attention of listeners all over the world. 'Strobe' now has millions of combined streams and views and is still just as progressive and iconic now as it was 7 years ago.
British producer Dimension, who is signed to Chase & Status label MTA Recordings, has added his homegrown flair adding a high-tempo break beat to an otherwise melodic track, creating a euphoric sense of feeling. Dimension's high-energy track was debuted by Annie Mac on her Radio 1 show.
Feed Me's remix is a near-enough 10 minute journey as it draws from the beautiful original melody converting it into an electro-house anthem, with robotic synths, high pitch crescendos and exhilarating drops. As the journey comes to an end, the track slows and the original piano melody leaves the track at an emotional end.
The Lane 8 remix, debuted by Pete Tong, slows 'Strobe' right down with an upbeat, house-style piano melody and 4×4 beat adding depth to the track. Giving the track a dance floor ready feel, the emotive track is filled with a fusion of crescendos and synthesised melodies.
ATTLAS remix of 'Strobe' begins dark with a looming sound as the twinkling of the melody slowly comes in. The track has a mystic feel to it with echoing and panpipe sounds. Layered with beating drums, crashing claps and crescendos of pitched synthesised beats that propels back into the original melody.
Also putting their spin on the stunning track is fellow mau5trap labelmates Feed Me, BlackGummy and MonsterGetDown, who takes the track on different journeys. British producer Oliver Winters has also done a remix of the track. These remixes will soon be released as fan giveaways.
Grammy-nominated artist deadmau5 became one of the leading figures in electronic dance music during the first decade of the 2000s. With over 9 million likes on Facebook, the electrifying producer has gained a huge following due to his hit releases such as 'Move for Me' with Kaskade that reached number 1 on Billboard's Dance/Mix Show Airplay chart and 'Ghosts 'n' Stuff' with Rob Swire and 'Professional Griefers'. Not to mention the award-winning albums 'For Lack of a Better Name', '4×4=12' and 'Random Album Title'. deadmau5's exhilarating live performances, filling major venues across the world, he encapsulates his audience with live edits of his own tracks and utilizes a dazzling light show.
deadmau5 remix package for 'Strobe' will be released on mau5trap on the 23rd of September.
For more information on deadmau5:
https://www.facebook.com/deadmau5/
https://soundcloud.com/deadmau5
http://live.deadmau5.com
Tracklist:
1. deadmau5 – Strobe (Feed Me Remix)
2. deadmau5 – Strobe (Com Truise Remix)
3. deadmau5 – Strobe (Dimension Remix)
4. deadmau5 – Strobe (Lane 8 Remix)
5. deadmau5 – Strobe (ATTLAS Remix)