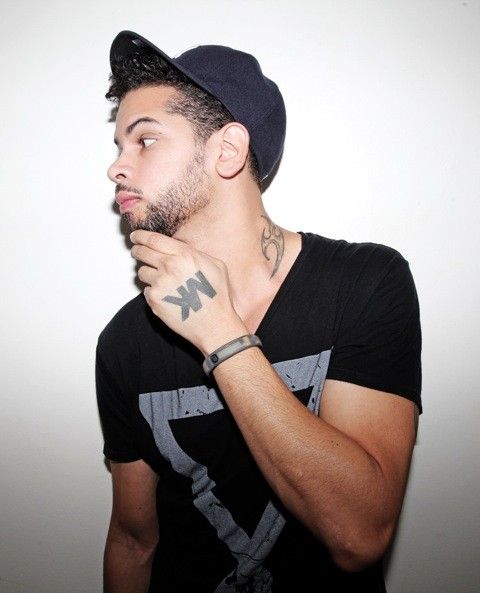 Studio 338 re-launches on Saturday 1st March
Launching on Saturday 1st March 2014, Studio 338 re-opens its doors after an extensive re-development and for the first time ever, the City of London will get an all night terrace upon which to party. Starting as they mean to go on, the explosive line up for the Spacedub launch event will include legendary house DJ MK and techno pioneer Kevin Saunderson, in what will be an unforgettable introduction.
Set to be a rite of passage for any electronic music enthusiast, Studio 338 will showcase the best sounds from across the electronic spectrum including house, techno, electro, breaks, disco and bass within an incredible multi-functional space, with more announcements to be made very soon. Summer 2013 saw a brief glimpse of why this venue is set to be London's biggest and most exciting new location, as the space played host to Secretsundaze and Krankbrother events for the first time, with both extremely well received. Offering punters the chance to dance the night away under the stars until the sun comes up, Studio 388 will give guests an unrivalled and unforgettable clubbing experience. Additionally, the terrace is heated and covered by a clearspan canopy during the winter months for summer feelings all year round.
With an acute emphasis on sound and visuals, all underpinned by a flagship VOID soundsystem, Studio 338 and its incredible terrace is the only venue of its kind in London. Away from the main terrace, a tropical paradise lounge space will provide party goers with a space to unwind and take a breather from the action. Equipped with its own VOID sound system and contemporary furniture, this bonus space will also look to offer gourmet street food, adding a further dimension to the Studio 338 experience.
MK is the perfect headliner for the Studio 338 opening, having recently hit the UK number one spot with his rework of Storm Queen's 'Look Right Through'. Championing house music that fills dancefloors and keeps crowds smiling, MK has become a much-loved DJ with his heart set on making clubbers dance. Widely regarded as one of the most important figures on the dance scene, Kevin Saunderson will also be playing Studio 338's opening with a party set that is sure to keep the party moving.
Under new management by a team with a wealth of experience within the music industry, Studio 388 is set to become an essential addition to London's clubbing landscape, combining the highest calibre artists with state of the art sound and visuals, all situated within a unique terrace location.
Venue manager Dan Perrin said:
'Studio 338 is the most exciting thing to happen to London's Underground music scene in many years. A large scale new place to party with a totally unique all night terrace, amazing sound throughout and a fantastic program. It gives me itchy feet just thinking about the Summer here!'
Many more announcements including residencies to be made very soon.
Spacedub 10pm- 7am
Line up:
MK
Kevin Saunderson
Kate Simko
Tickets for launch available here: http://www.residentadvisor.net/event.aspx?558361
www.facebook.com/studio338
Facebook event https://www.facebook.com/events/241623479356516/.