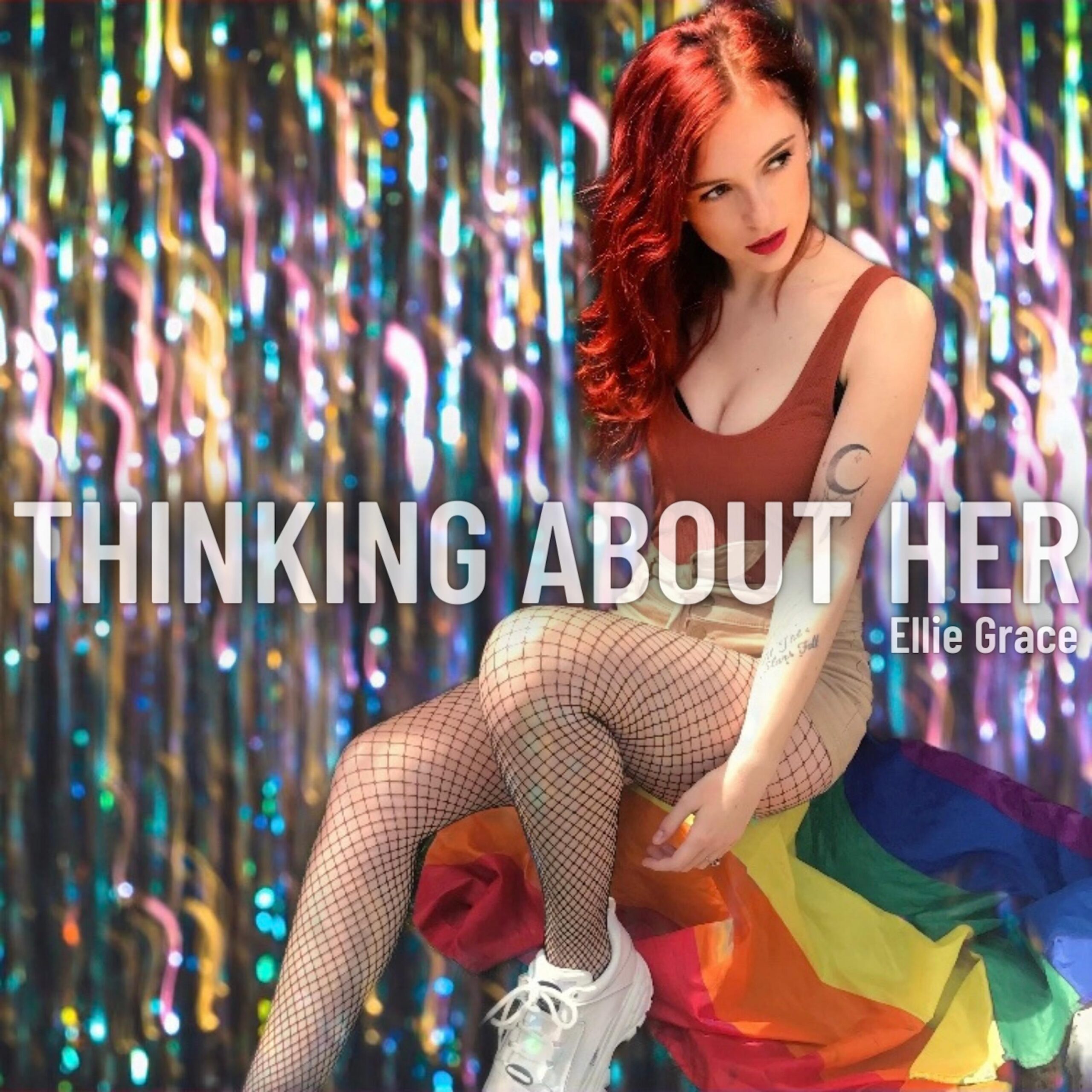 Stunning new LGBTQ+ anthem from Ellie Grace, Thinking About Her
Stunning southern songwriter Ellie Grace has dropped her new heartfelt ballad, Thinking About Her, just in time for 2021's Pride Month. With sparkling youthful vibes present from the very start of the track, Thinking About Her makes for an unforgettable listen. As a shining light of the local London music scene, Ellie Grace, with her mesmerising vocals and sublime storytelling skills, is set to take the pop scene by storm.
Ellie Grace says of her new track: "Thinking About Her is about what it was like to fall in love with my girlfriend. It was actually so refreshing to write about the beautiful, exciting stage of falling in love, as it's usually way too easy to fall into writing about when things go wrong. This is the first same-sex relationship I've had which I think made the feelings even more intense at the beginning, and this is really captured for me in the middle-8 section."
With a passion for poetry going back to childhood, it's clear to see that Ellie Grace was destined for her current career. While she may only be at the beginning of her musical career she is already putting everything she has into her every release. Sharing: "There's some religious imagery in the song, such as 'I would fall from heaven to keep her, tell the Holy Ghost I had to leave' and this is a nod to all of the people in the LGBTQ community who have faced hate and discrimination in the name of religion."
Following on from the release of a number of equally captivating tracks, filled with dynamic pop sensibilities, energetic melodies and relatable lyrics, Thinking About Her marks a clear growth in her personal sound. Sophisticated and subtle in it's beauty, this new release from Ellie Grace is setting her out amongst the rest.