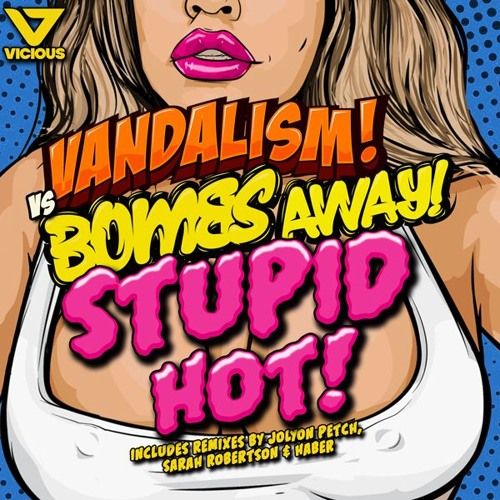 Bombs Away & Vandalism - Stupid Hot
VICIOUS' Melbourne based party-animal duo VANDALISM smash out their first release of the new year in style, teaming up with hot property BOMBS AWAY for their club monster "Stupid Hot".
Combining a massive list of credentials on previous releases that smashed Beatport, ARIA and iTunes charts, their smoking collab "Stupid Hot" is sure to destroy dance floors the world over.
Creating a major storm on big peaktime dance floors, "Stupid Hot" has already gained the attention and support from heavy hitters TIMMY TRUMPET, SCNDL, TENZIN, KOMES, EXODUS and APOCALYPTO to name only a very select few.
With "Fast Car" smashing the ARIA Club Chart we enlisted JOLYON PETCH who nails a very tropical organ led edit, former Playboy Bunny turned DJ/Producer SARAH ROBERTSON lays out a very accessible bassy house re-work and Lucky Entertainment's young gun HABER completes the package with a speaker blowing psy-bounce remix.