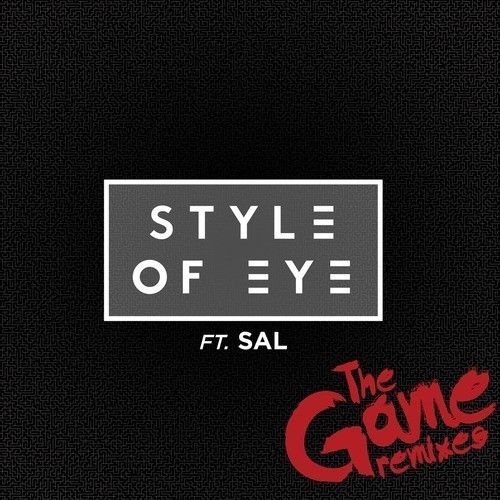 STYLE OF EYE'S 'THE GAME' RECEIVES REMIX TREATMENT
Very few can be said to have had a more productive start to 2014 than Linus Eklow, aka Style of Eye. Kicking off by releasing the long awaited and critically acclaimed 'Kids' in March, Eklow soon stunned the music world by teaming up with Christian Karlsson of Miike Snow to forge the live electronic super duo that's been on everybody's lips, Galantis. With an iTunes Dance Chart-topping EP and a sold out US tour with the fellow Swede now under his belt, Eklow reverts back to his much-loved Style of Eye moniker, as he cherry-picks some of the youngest and most exciting talents out there to lay down their own versions of his latest record, 'The Game'.
First up, SAL – the Swedish producer who featured on the original – stays true to the synths that made the first version so popular, whilst also providing his own distinct, electro spin to proceedings. Switching things up with a more euphoric vibe, German producer Asalto utilizes rhythmic and anthemic tones to pair up with the already blistering percussion for remix number two. Capping the release off in true style, Digital Lab & Kalendr combine frantic buildups with heart-pounding electro synthesizers to generate their own dub remix and grab a coveted spot on the package.
As the world craves for a fresh and innovative sound, Eklow and the remixers he's enlisted have prepared the perfect ensemble to quench that thirst. With an extensive cache of new records at the ready, a monster 2014 Swedish tour lined up, and a new album on the horizon, it's looking like it will be yet another electrifying summer for Style of Eye and his fans.
Catch Style of Eye at the dates below across his Swedish Tour:
14 June – Nya Kupolen, Karlskoga
27 June – Bråvalla Festival, Norrköping
28 June – The Docks, Göteborg
5 July – Hamnyran, Sundsvall
11 July – Strand, Borgholm
16 July – Kallis, Visby
25 July – HudikKalaset, Hudiskvall
26 July – Emmabodafestivalen, Emmaboda
1 August – Arviak Hamnfest, Arvika
8 August – Trägårn- Uddevalla
9 August – Jönköpingsfesten, Jönköping