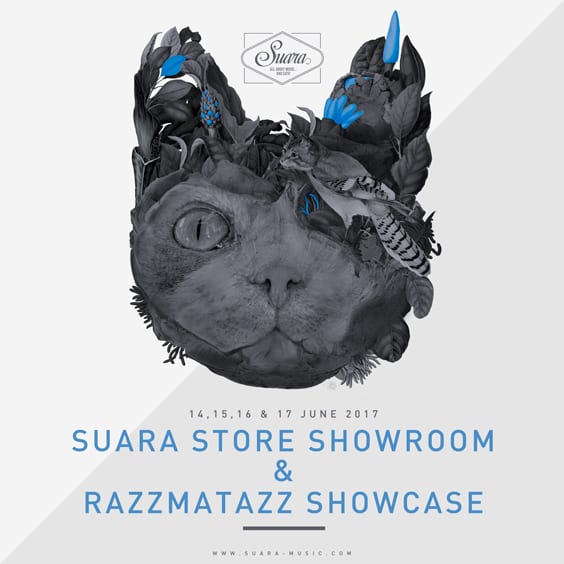 Suara 'Off Week' 2017 | Showroom (Day) & Showcase (Night)
Around the corner we already see one of the most active and exciting weeks in the history of Suara.
From Wednesday 14/06 to Saturday 17/06, Suara will hold in Barcelona aShowroom (free entrance) located in the same store that Coyu and its brand have opened in the heart of Barcelona (in the Born, see map). In the afternoon (from 2:00 p.m. to 9:00 p.m.) we will be able to taste the music of artists such as Oliver Koletzki, Reinier Zonneveld, Dave Seaman, Ramiro Lopez, Bastian Bux, Affkt, etc. In addition, on show will be a permanent exhibition from GaAS (illustrator behind the whole image of Suara).
The night of Saturday 17/06, is the final explosion in the mythical club Razzmatazz. Pay attention to the line-up: Coyu, Planetary Assault Systems (LIVE), Steve Rachmad, Regal and Bastian Bux.
So yeah that's that, in a synthesized way. In this press kit you can download more information, images … and also, do not forget the events on Facebook where everything is very well explained and updated.
Event Links::
Suara Showroom 2017 (Off Week)
Suara Night @ Razzmatazz (Off Week)