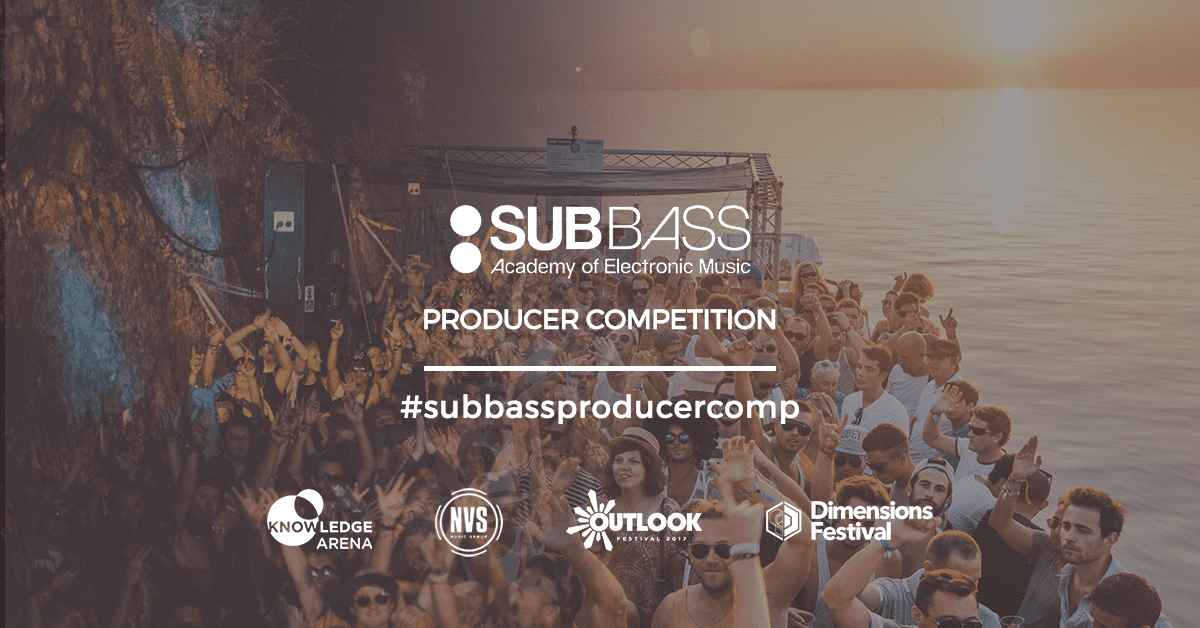 SubBass Producer Comp launched – Enter now!
Leading Electronic Music Academy SubBass have partnered with leading music organisations to offer an extensive outreach and attractive output for emerging artists.
SubBass Academy of Electronic Music, one of the UK's leading electronic music academies, with a legacy of forging the careers of DJs and
Producers for over 14 years today announced the launch of their SubBass Producer Competition in association with NVS Music Group. NVS are responsible for some of Europe's most respected festivals and projects including Outlook Festival, Dimensions Festival, Sunfall Festival and Knowledge Arena. Affiliate Partners include ihouseu, Track it Down and Sample Tools by Cr2.
The SubBass Producer Competition will offer students and emerging artists platforms to promote themselves and their creations, whilst motivating mastery in music production and self-marketing. This competition gives the creator a chance to "work to a brief" where producers will make a track with a festival, stage and time in mind, using the providing samples and original content.
Winning Production receives:
Digital Promotional Campaign (SoundCloud, ihouseu and Track It Down) for Winning Production
Free Course at SubBass Academy
VIP Access to Outlook, Dimensions or Sunfall Festival (2017)
Knowledge Arena Pro Pass
3 Month Track It Down Pro Membership
3 x Free Sample Packs from Sample Tools by Cr2
Top 5 entrants receive:
Invited to a group mastering and feedback session at SubBass studios
All entrants receive:
Free sample pack
10% off all SubBass Studio and Online Courses
All producers entering this competition will receive a free sample pack and qualify for discounts on any studio or online course at SubBass Academy. Through studying at SubBass they will have access to further discounts to any music production or DJing equipment via affiliate retail partners Westend DJ.
To enter this competition:
Choose a festival: Outlook or Dimensions Festival
Choose a stage: Beach Stage, Mungo's Arena or The Moat
Choose a time your track would be played
Download the sample pack provided and choose your samples
Combine samples with original content and make your track
Upload your track (mp3) to your SoundCloud including #subbassproducercomp in the description along with a short bio and your social media links
Email link of track to [email protected] and we will share to the SubBass Producer Playlist
Get at least 100 plays on your track to qualify for entry into the competition
The SubBass Producer Competition will be accepting submissions until 28th February, with the winners announced on 6th March.
For more information on this competition please click HERE. www.subbassdj.com