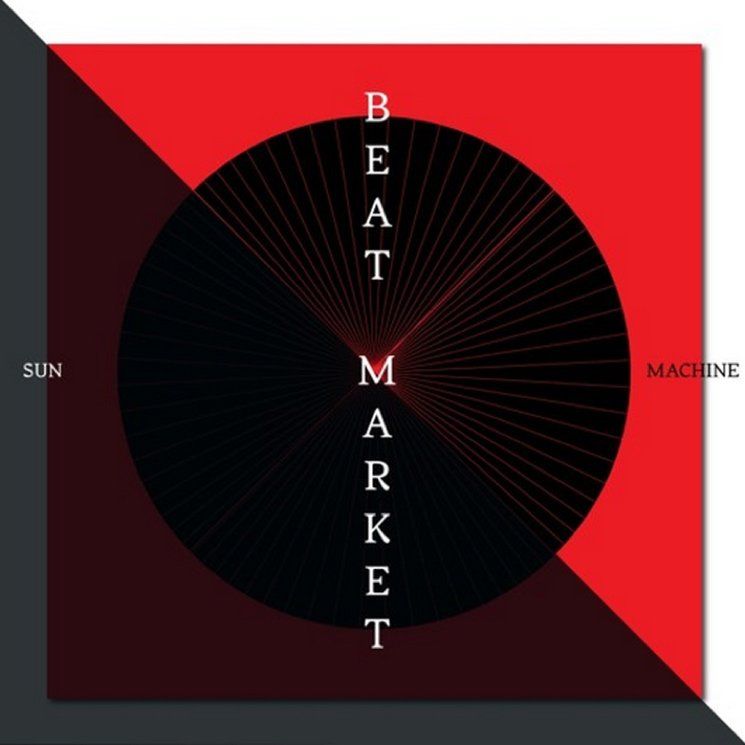 Beat Market - Sun Machine
"Sun Machine" is the new album from Montreal-based electronic duo Beat Market out now via Lisbon Lux Records. "Sun Machine" include collaborations with long-time friends singers Malika and Aiza, Robert Perlick Molinari – vocalist of French Horn Rebellion and Montreal icon APigeon.
Louis-Joseph Cliche and Max Bellavance met at university. The two both studied jazz and remain impassioned about new technologies; at college, the duo would experiment in the studio for nights on end, creating wild electronic jams. Their goal: to bring electronic music to a live setting where they could express themselves as true musicians. At their first gigs, Beat Market's communicative energy gained countless local fans.
Drawing influences from the likes of Hudson Mohawke, Major Lazer, Mr. Oizo, Yellow Magic Orchestra, Kaytranada, Deadmau5, Daft Punk and Justice, Beat Market's new album features sophisticated French house beats and thumping rhythms. "We want to create a music that makes people move, dance and have fun. An instrumental journey easy to understand and feel. If they feel good when they listen, that's the right path…" explain the duo.
'Sun Machine' Tracklist:
1. Dune
2. Sun Machine
3. Doors (ft. Malika)
4. Stars
5. Turn My Colors On (with French Horn Rebellion)
6. Riders
7. Mariane
8. See What I Mean (ft. Aliza)
9. Les Belles Années
10. Madonyx
11. Atlantis (with APigeon)
Buy 'Sun Machine' here.