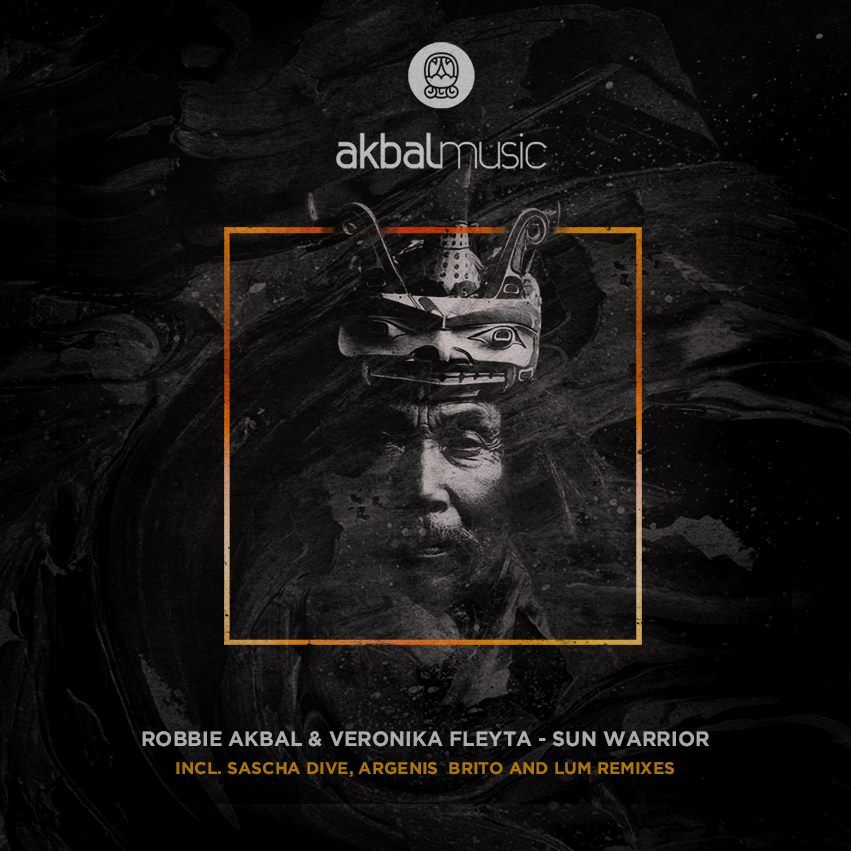 Robbie Akbal, Veronika Fleyta - Sun Warrior
Robbie Akbal is back with a brand new single on his own eponymously titled label. Produced alongside Veronika Fleyta from Russia, it comes with magical remixes from Sascha Dive and Argenis Brito as well as LUM, and proves that the Barcelona based Mexican is a true deep house don.
Akbal and his label are both widely respected for their cultured house sounds and the artist himself has also released on Culprit, Get Physical and No 19 Music. Often collaborating with stars like Aidan Lavelle and vocalists like Cari Golden, he has a rich sound that is emotive and effective on the floor.
The one original here is hot indeed with its loopy, rooted drums really sucking you into a nice deep groove. Loose, organic percussion flaps up top and whimsical chords drift like clouds above. It makes for escapist listening and once the effortlessly blissful vocal comes in, the sensuousness is ramped up a notch further.
German house master and cultured Deep Vibes label boss Sascha Dive then provides two brilliant remixes. The first is his Oslo Summer version and is patient, stripped back and dubbed out, with tin pot hits and silky smooth bass all hypnotising you as it unfolds. The second is his Summer Deep Dub and is even more cavernous, dreamy and spaced out with its lulling hits, serene and soft synth lines and overall air of heady house majesty.
Next to step up is Argenis Brito, a Venezuelan with plenty of formal musical training under his belt as well as a fine discography that takes in essential EPs and LPs on labels like Cadenza, Mobilee and Get Physical. His version is an abstracted affair with plenty of minimal ideals, synthetic sound designs and waify grooves and melodies all floating and drifting by, taking you with them as they go. Lastly we have LUM who has recently released on Crosstown Rebels sublabel Rebellion and is remixing for Kompakt alongisde NU. Her he totally flips the script and offers a perfectly atmospheric and soft focus remix full of gorgeous chords, gently turning drums and aqueous rhythms that sooth mind, body and soul.
This is a varied and vital package where label, artist and remixers all come up with the goods.
Tracklist:
1. Robbie Akbal, Veronika Fleyta – Sun Warrior
2. Robbie Akbal, Veronika Fleyta – Sun Warrior (Sascha Dive's Oslo Summer Remix)
3. Robbie Akbal, Veronika Fleyta – Sun Warrior (Sascha Dive's Summer Deep Dub)
4. Robbie Akbal, Veronika Fleyta – Sun Warrior (Argenis Brito remix)
5. Robbie Akbal ,Veronika Fleyta – Sun Warrior (LUM Remix)