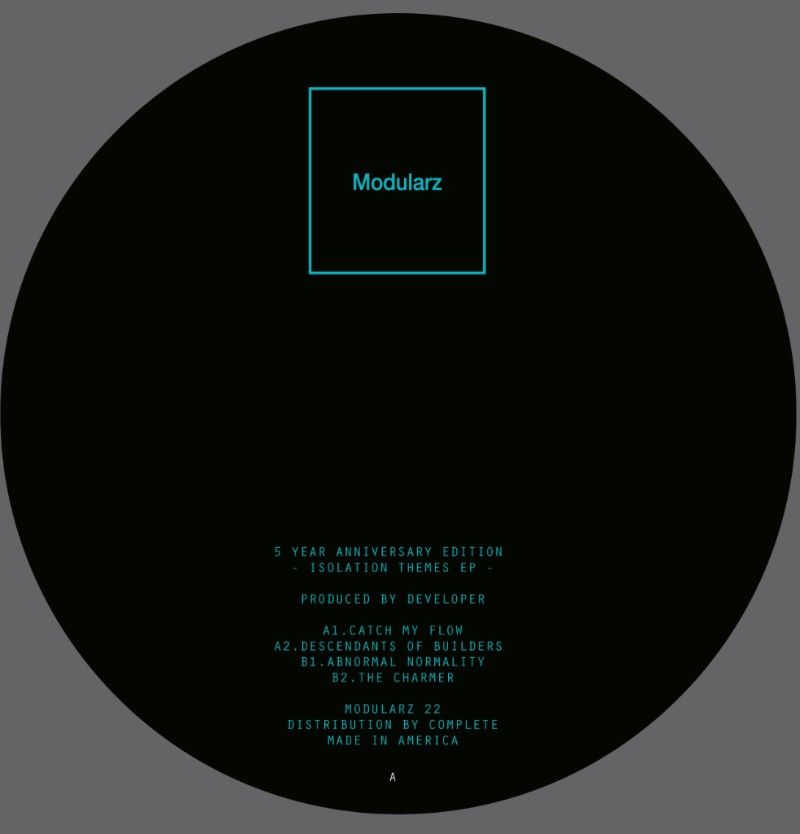 Developer - Isolation Themes
Developer dives straight into 2016 with a new extended EP set for release on his Modularz imprint.
Having released music by some of the current techno scene's most respected characters, with the likes of Oscar Mulero, Exium and Adriana Lopez calling the label home, Modularz recently celebrated 5 years of existence with a takeover of Berghain.
The Modularz boss is now about to hit home with Isolation Themes, a special 5 year anniversary EP composed in his Berlin studio during the final months of 2015 using an Oberheim two voice synthesizer and a Moog Sub 32 as well as an analog sequencer, effects and a computer.
What that means for the listener is 8 slices of undiluted, straight up techno. Beatless opener Law Of Attraction and mid-EP hyper number Ears For Eyes provide short pockets of respite as the LA-based artist meticulously hammers through his staple, paranoid, cautiously arranged and delicately funky take on techno.
TRACKLIST

A0. Law Of Attraction (Digital Exclusive)
A1. Catch My Flow
A2. Descendants Of Builders
B1. Abnormal Normality
B2. The Charmer
D1. Ears For Eyes (Digital Exclusive)
D2. Scriptures (Digital Exclusive)
D3. Stories Of Gain (Digital Exclusive)
D4. Disrupted (Digital Exclusive)
Head to Resident Advisor for more news, 2016 tour dates and an exclusive stream of choice cut Catch My Flow.