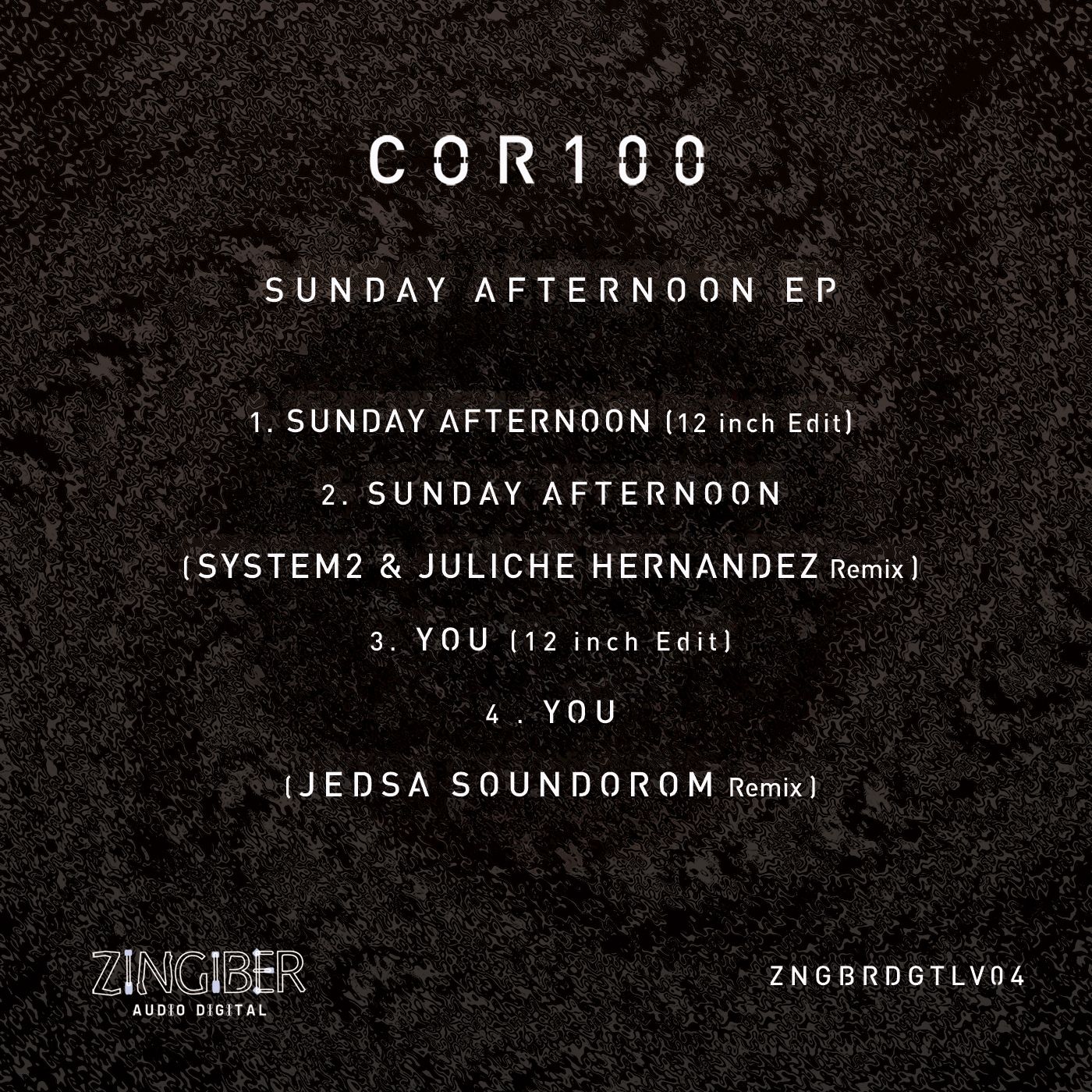 COR100 - Sunday Afternoon EP
Zingiber Audio label founder COR100 drops a pair of slick house tracks with remixes coming from Jedsa Soundorom and a collaboration between System2 & Juliche Hernandez.
Launched by Thibault Corsant in 2011, the Lyon-based imprint has played host to the likes of Jedsa Soundorom, Julien Sandre and 2Vilas across both its digital and wax only series. COR100 cut his teeth whilst in New York, studying audio engineering whilst throwing parties with close friend Jedsa Soundorom before moving back to France where he begun playing and promoting events for clubs and festivals, particularly Nuits Sonores Festival in 2006 & 2007.
The mesmerising 'Sunday Afternoon' gently meanders forward with intricate percussion and ethereal pads as various nuances come into effect. Meanwhile, System2 & Juliche Hernandez' remix of 'Sunday Afternoon' strays away from the original's depth, transforming it into a rhythmic drum workout designed to stir dancefloors into frenzy.
COR100's second original 'You' then packs more of a punch with the use of sturdy kicks, a rumbling bassline and a spellbinding female vox before Jedsa Soundorom's remix instigates a killer groove using crunchy snares, bubbly hook and ghostly synths.
COR100 'Sunday Afternoon EP' drops on Zingiber Audio in Late-September 2016. Tracklist
1. Sunday Afternoon (Original Mix)
2. Sunday Afternoon (System2 & Juliche Hernandez Remix)
3. You (Original Mix)
4. You (Jedsa Soundorom Remix)
https://www.youtube.com/user/zingiberaudio
http://www.facebook.com/zingiberaudiolabel
https://twitter.com/zingiberaudio
http://zingiberaudio.tumblr.com/