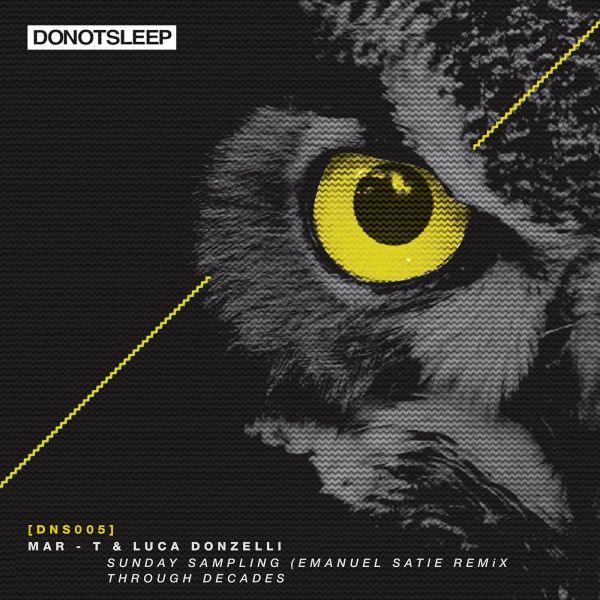 Mart T and Luca Donzelli - Sunday Sampling EP
Do Not Sleep is right at the forefront of a hardcore house revolution. The Ibiza party likes to make you sweat, and that is exactly what it is doing with each new release on the label. Next up are two more sweat inducing stars namely Mar-T and Luca Donzelli. The former is the Amnesia main man and the latter is a fine Italian talent.
Sampling Sunday is up first and is the sort of fulsome, jacking house jam that makes big crowds bounce as one. Clipped samples and colourful stabs bring energy to the mix. Rude boy afro vocals bring that sense of authentic and the drums just bang away. Through Decades then comes on strong with whirring synths, more big rubber kicks and squelchy sounds that are full of flavour. Last of all, a remix from Emanuel Satie takes Sunday Sampling deep and reimagines it as something just as powerful but more subtle. Overall these are three more firing house cuts DJs and dancers alike are sure to love.
Out now you can pick up a copy of Sunday Sampling here: https://www.beatport.com/release/sunday-sampling/1866968