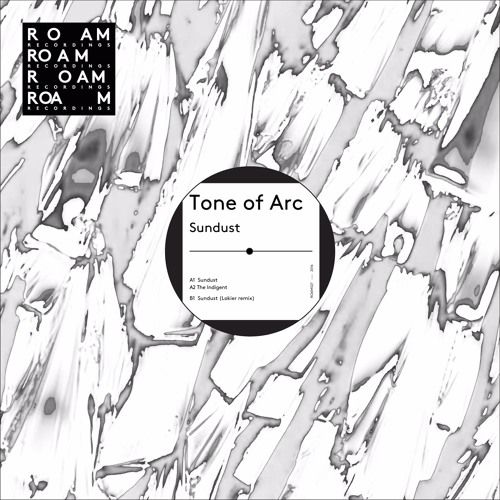 Tone of Arc - Sundust / The Indigent
Eclectic and ambitious San Francisco duo Tone of Arc have contributed their evocative sound to Roam Recordings' second offering of 2016. Tone of Arc are comprised of Derrick Boyd (previously recording under the name Dead Seal) and Zoe Presnick … through well-received releases for the likes of No. 19 Music, Om Records, and Touch Of Class Records the pair have transmitted a series of moody electronic compositions that draw as much inspiration from cerebral post-punk gigs as sweaty, visceral dance floors.
"Sundust" opens the single with its methodical tempo and haunting soundscapes, electrified by Derrick's pensive words. The cut unfolds like a dream as layers of synths and vocal snippets build and vibrate throughout. "The Indigent" is a more stripped-down affair. A straight-forward four-on-the-floor rhythm, accented by big tom fills, creates the space for backwards pads and hinted melodies. It's a mechanical meditation. Barcelona-based producer Lokier (HAKT, Days Of Being Wild) is also on hand for a haunting remix of "Sundust" that adds a commanding bass line and puts a spotlight on the vocal. Its steady forward motion is hypnotic in effect, intensifying the brain-to-feet aspect of Tone of Arc's music.
Label and Artist Links:
www.roamrecordings.com
www.soundcloud.com/toneofarc