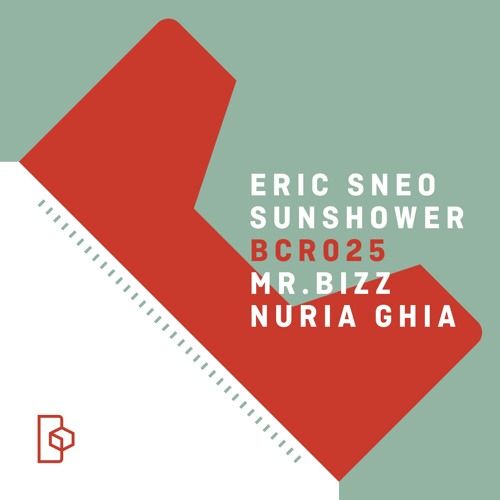 Eric Sneo - Sunshower
The Barcelonian label BlueCube Records launches its 25th reference, produced by one of the greatest minds in Techno music: Eric Sneo.Two remixes by Nuria Ghia and Mr. Bizz come together with the single, and they complement 'Sunshower' as to make it the perfect release for this 2015 ending.
The German's experience stains this new production. To his usual seriousness he adds more profound elements, drawing special attention to the hypnotic main melody. It is a dynamic and very catchy track which combines all the necessary ingredients to be a dancefloor hit.
Mr. Bizz rebuilds it incorporating feminine voices and a prominent bassline which, together with his elegant style, craft a superb remix, full of class. Nuria Ghia brings in a more defined and convincing vision, adding a fairly solid punch to the rhythm. Also, the subtle relocation of the melody in the break confers the track a new personality, nonetheless keeping the original idea's essence.
It is not the first time Eric Sneo collaborates with Nuria Ghia's and Jose Lücker's label. BCR022 included his remix of 'Finder', by Tony Dee, one of the catalogue's jewels. Its success predicted a new collaboration, and it has arrived magnificently with this single and its two remixes.
BCR025 'Sunshower' is now available exclusively on Beatport, just in time to feature in the best Christmas and New Year's Eve Techno selections.
BlueCube Records bids farewell to 2015 with nine new references on the market, from which the compilation INIT – The PearlCube Compilation, launched under its new House series 'PearlCube Series' must be highlighted. Constant work and the power of their releases have made the label become one of the essential sources of quality Techno in Spain.