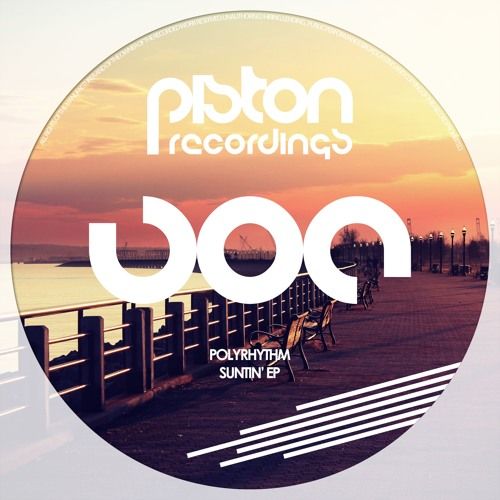 PolyRhythm - Suntin' EP
PolyRhythm aka North Bergen, New Jersey based DJ and producer duo David†Jonez and Val Carrique return to Piston Recordings with the fantastic 'Suntin' EP'. Their last effort – 'No Politics EP' back in the Summer of 2016 proved popular among many and no doubt this one will follow suit. Having started out DJing at just 14 years old playing everything from mainstream Hip-Hop to Reggae, the guys quickly established themselves on the scene. After a few years they found House music and flourished in the New York underground scene. The name PolyRhythm started out as their party name and soon became synonymous among partygoers looking for their next event. Great to have them back for more and we hope to see more soon.
'Suntin'' is a solid pure House drive slice that delivers a floor shakin' groove to get down to. A nice thumping kick drum leads the way as subtle percussions and a sharp clap join in. A simple high string generates smooth textures while an acid laced bassline creeps in alongside cool vocal snippets. A beautifully simplistic arrangement that packs a massive punch, a definite must have for sure.
'Mind Da Gap' intros with an arp like sequence that sits over a subtle kick drum and retro themed vocal shots. Shuffling hi hats create a solid rhythmic flow as various layers are introduced, enhancing the groove with a sublime House experience. Short, stabby chords blend with club-esque diva vocal and the groovy bassline making this the perfect fodder for the floors, not to be missed.
Available on Beatport
https://www.beatport.com/release/suntin-ep/1914985
PolyRhythm Online
http://www.polyrhythmnyc.com
https://www.facebook.com/polyrhythmmusicny
https://soundcloud.com/polyrhythm-1
Piston Recordings Online
http://www.pistonrecordings.com
https://www.facebook.com/Piston.Recordings
https://twitter.com/PistonRec
https://soundcloud.com/pistonrecordings
https://www.youtube.com/user/pistonrecordings