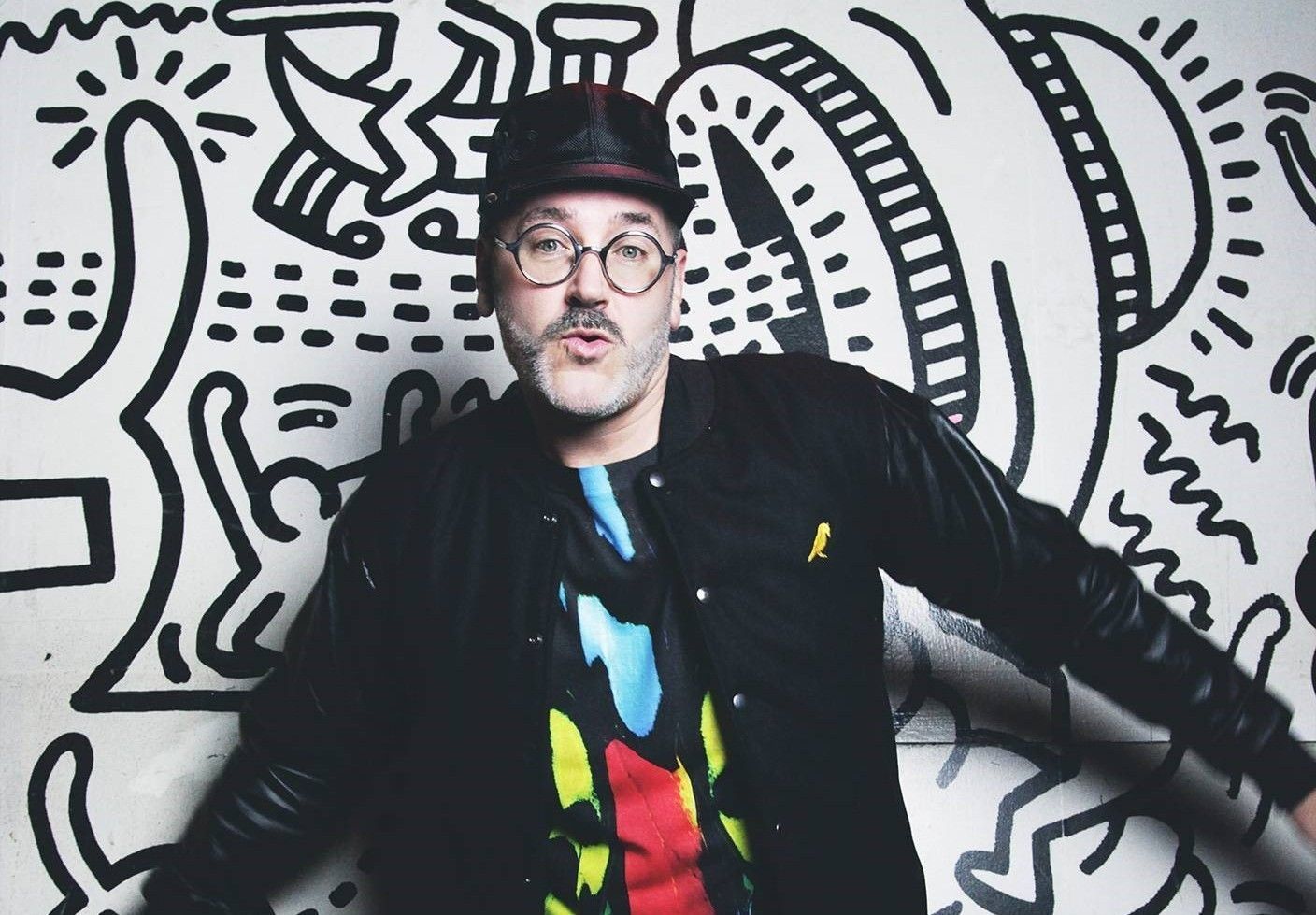 Super Electric Party Machine Launch Party
With a stellar line up to mark the occasion, notorious club night Super Electric Party Machine celebrates the release of its self-titled album at East Bloc on January 17th. Not for the faint-hearted and definitely not for the boring, Super Electric Party Machine is an eleven track attitude-packed riot of ghetto bass, badass booty, throbbing house and ballroom, packed with future club anthems that scream mainstream crossover.
Less a debut full-length, the album is more an explosive statement from a weird and wonderful cast of producers, DJs, artists, performers, MCs and club-land characters. Larry Tee, Mike Q, Andrey Bartenev, Roxy Cottontail, Princess Superstar, Nwando, Sharon Needles, C*nty Savage, Lady Cartel, QBoy and singer-cum-cover girl Portia Ferrari make up this colourful, creative gang of esoteric characters, who go against the grain and do things their way.
Portia made a big impact on London's fashion scene with a string of shoots, catwalks and magazine appearances in 2013, notably gracing the pages of i-D Magazine earlier in the year. Her street meets couture style caught the attention of trend-setters worldwide including M.I.A who picked her out to be the face of the Versace/Versus campaign. Musically she blends old school deep house with experimental trip-hop, effortlessly bridging the gap between the old and the new sounds of the London underground. She will be performing upcoming single 'BodyTalk' live at the launch alongside Nwando, Lady Cartel and residents Larry Tee and AttackAttackAttack.
The album was the brainchild of hotly tipped-new London producer/remixer AttackAttackAttack and New York dance-music lynchpin Larry Tee, who having run London's most newsworthy parties, now look set to become one of hottest new production duos. AttackAttackAttack has already added his expert touch to remixes and productions for Sia, Iggy Azalia, Steve Aoki and R.E.M. Expect 2014 to be the year that Super Electric Party Machine puts East London talent at the centre of the international entertainment map.
Super Electric Party Machine started life as a weekly London party that has since spread to Barcelona, Amsterdam, Berlin and Lisbon. It features live entertainment and to date has seen inspired turns from Brooke Candy, Charli XCX, A*M*E, Peaches, Darq E Freaker, Ssion, Le1f and reality TV star Sharon Needles (the winner of Rupaul Drag TV Show), not to mention DJ sets from Horse Meat Disco's Severino, Raf Daddy from The 2 Bears, Danny Rampling, Hannah Holland and The Lovely Jonjo.
Line-Up
Larry Tee
AttackAttackAttack
Portia Ferrari
Will Bond
Nwando
Lady Cartel
Venue
East Bloc
217 City Road
EC1V 1JN
11pm – 6am
*FREE Drink Tickets from 11-12*
*£5 Entry before 1am. £10 after*
Super Electric Party Machine – track-listing and details on the full cast:
1 'We Go Crazy' ft. MDPC
MDPC are four Brooklyn bad boys who've collaborated with Stafford Brothers and rapped on Larry Tee's Afrojack remix smash 'Let's Get Nasty'. Their debit single 'Bomb Ass Chick' came out on Carnage music last year.
2. 'Dirty Chicken' featuring Nwando
Nwando Ibizie is a new London artist who's gaining heat, due to her playfull, intelligent approach to rap and her fantastic singing voice. She has played alongside Princess Superstar, Charli XCX, A*M*E and Brooke Candy and hold her own against these artists, in terms of star quality. Plus, ever versatile, she also co-promotes and DJs at the pioneering 'Nonclassical' events.
3. SexySexy ft. Princes Superstar
Princess Superstar has had 2 top 10 hits in the UK and a #1 smash hit with Larry Tee called 'Licky' that went gold and has been featured in 2 # 1 movies. A sneak preview of SexySexy (featured here) gained 20,000 listens in a week on Mixmag.net.
4. Bodytalk ft. Portia Ferrari
Portia Ferarri is young, sumptuous vocalist and model who has appeared in i-D, ES Magazine and the face of the Versus & M.I.A Versace Collection, as well videos for Princess Superstar. Her smokey house vocal on 'Body Talk' is already a hit at Super Electric Party Machine.
5. 'Boys That Go Woot!' ft. Roxy Cottontail
Roxy has had several hits with Larry Tee/Afrojack, Armand Van Helden and Drop The Lime, and has held the #1 spot on Beatport for 3 months. The video for 'Boys That Go Woot!' featuring young boys flirting with her, is sure to set tongues a-wagging.
6. 'Icons' ft. Larry Tee
This legendary New York club DJ, producer and madcap genius started and named the infamous 'DISCO 2000' (of murderous club kid Michael Alig and later 'Party Monster' movie fame), Tee DJd at the ROXY weekly, and co-wrote the Billboard Top 40 song 'Supermodel (You Better Work)' by RuPaul, which sold over 4 million copies.
In his long career Larry has DJd alongside Larry Levan and is credited with creating the term 'electroclash' for his festivals that helped break 2 Many DJs, Felix Da Housecat and Scissor Sisters.
Larry has collaborated with Afrojack, Steve Aoki, Santigold, Princess Superstar and Sean Garrett, plus he's remixed Lady Gaga, La Roux, Peaches and Major Lazer.
Tee's last album 'Club Badd' was described by the NME as "just genius – a tag-team bout between Chicks On Speed, Gina G, Grandmaster Flash and Soulwax". It featured 2 #1 Beatport smashes – 'Let's Make Nasty' and 'Licky', which was remixed by Steve Aoki, with a rap from Santigold, plus a Sebastian Leger remix.
7. 'Supermodel INC' ft. Sharon Needles
Sharon Needles is the Marilyn Manson of reality TV stars and was the winner of 'RuPaul's Drag Race'. As a tribute to RuPaul, she sings 'Supermodel Inc', which discusses the ugly side of the modelling business.
8. 'Lagerfeld' ft. C*nty Savage & Mike Q
No-one is more controversial than Chicago rapper Cunty Savage whose lyrical skills on Karl Lagerfeld explore the seedy world of strip bars and prostitution. Throw Mike Q into the equation and you've got a track just as explosive as the fashionista himself.
9.'Shameless' ft. Lady Cartel
Fiery London rap star Lady Cartel's sound and vision is nasty and confrontational, but totally willing to voice what people think but never say. A superstar in the making.
10. 'Disco Me Disco' ft. Andrey Bartenev
Russian fine artist and performance artist Andrey Bartenev's art has appeared in many major museums and galleries worldwide. His live presentations of crazy outfits and Russian humour has become a worldwide sensation.
11. 'Party Girl' ft. SWICK and QBoy
Swick has released records on Mad Decent, Dim Mak, Enchufada, No Brainer, Top Billin, Main Course, Sweat It Out and Cocobass . He's made several tracks with Diplo and also recorded a guest mix for the 'Diplo and Friends' BBC Radio 1 show.
London rapper QBoy started his career as the head of the Salt and Pepper fanclub and has since performed alongside the iconic trio, plus Lil Kim and the Chemical Brothers.