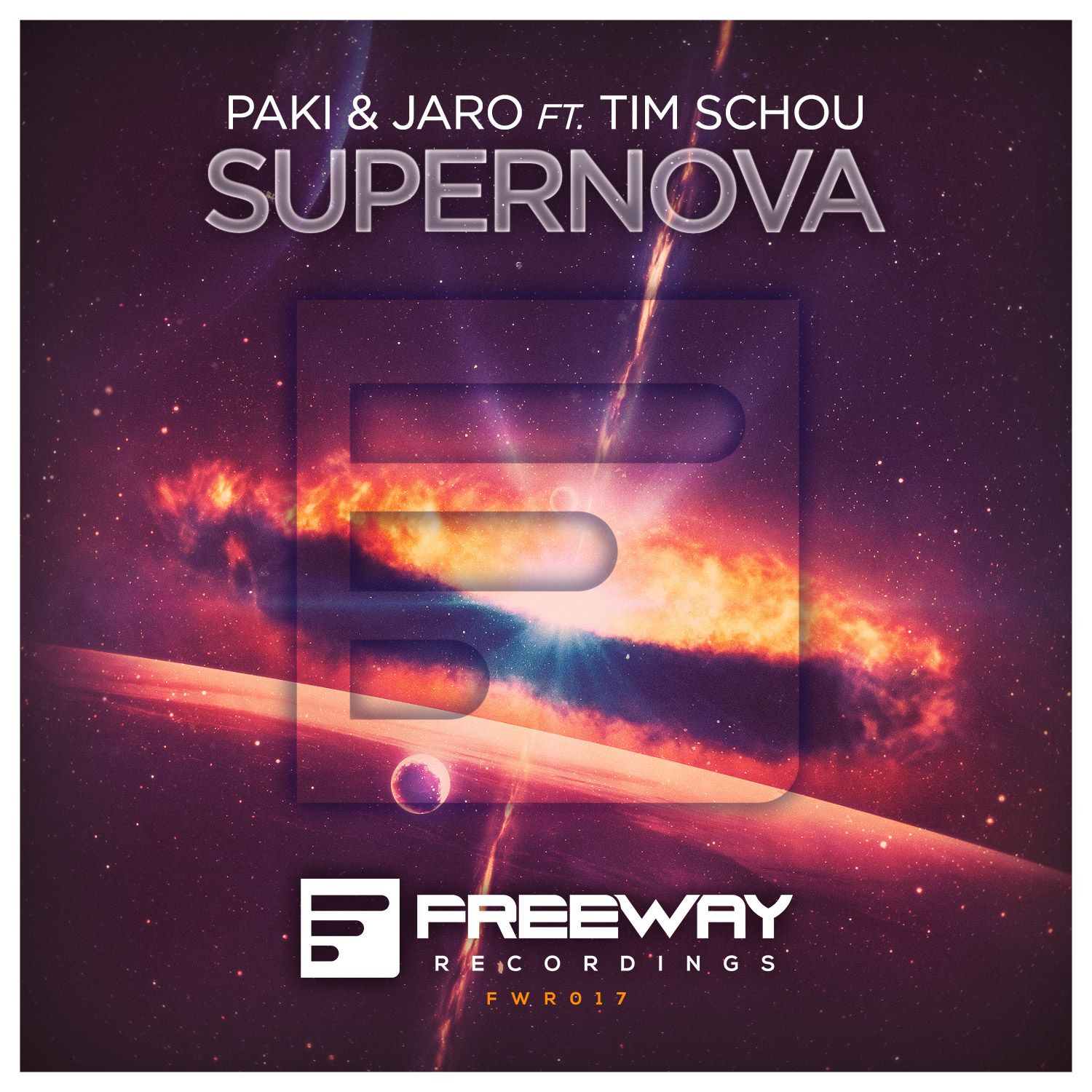 Paki & Jaro ft. Tim Schou - Supernova
The Italian DJ duo Paki & Jaro teamed up with the Danish singer Tim Schou. The guys turned Tim's 'Supernova' into a very danceable progressive house track, perfect for the upcoming festival season.
Grab your copy of 'Supernova' here: http://smarturl.it/FW-Supernova
Paki & Jaro is a duo of djs/producers/musicians and Ghost Producers from Turin, Italy. They both have a own music background that permitted them to mix these sounds for their various productions they love to do: Progressive House, Trance, Groove, House! Their show is really unique: not a simple dj-set, but a complete LIVE SHOW!
Their first releases start in 2009 with "Venus"; later, they produce a track called "Snake" and they immediately got very good international feedback from djs like: Roger Sanchez, Carl Cox, Thomas Gold, Avicii…
In 2010 Paki & Jaro began to work also as remixer and they work on: "Edward Maya – Stereo Love" (taken also for "Top10" compilation by ULTRA RECORDS"); 2 remixes for Babylonia project (Electro Pop band influenced by Depeche Mode) tracks are "By My Side" and "Myself Into Myself".
They remaked Miss Jane "It's A Fine Day" (licensed in Russia) and "Tintarella Di Luna" (a dance track that reached the top italian charts and let Paki & Jaro become very popular in Italy). This track has been requested for more than 20 compilations including the famous Papete Beach Compilation Vol .14, reached the # 3° on iTunes Dance Chart and it has also been licensed in Israel, USA and Canada.
2011 starts with 2 official remixes: the first for the italian urban act Club Dogo "D.D.D.", and the other rmx for the new single by Babylonia "Ethereal Connection"!
In the meantime is released their single in cooperation with the italo-australian singer Sarah C. entitled "Too Many Reasons"; a Progressive House track licensed in GAS and South Africa. During summer 2011, thanks to a cooperation with Emanuel Nava it has been released "Caminando", a dance remake of "La Colegiala"; in Italy it become an hit and has been requested for many compilations, it reached the top 30 of most played dance track for 3 months and it has been licensed in Russia, Grecia, Albania, Bulgaria, Turkey, South Africa, Cyprus, Spain and on Scandinavian territories… They also released "Falling For You", a vocal Club House track featured by Andrea Love, in cooperation with Francesco Esse (known for "Watching Me" track).
In July they also found the time to remix the brand new hit by "Gabry Ponte feat. Zhana – Skyride". They did the "WHITE MIX", with a progressive-house sound, and the "MAGENTA MIX", on trance style!! After the holidays they released "Because Of You", a trance track featured by Casey Barnes (singer already famous all over Europe for having sung hits like "Tiny Dancer", also remixed by Deadmau5). During these production, they also made a bootleg of 'Adele – Someone Like You', song that Paki & Jaro immediately fell in love and inspired them to make it in a progressive-house sound. This bootleg was been really appreciated by djs all over the world, who showed all the support in the clubs.
Two months later, 2012 opens with a new bootleg: this is "Coldplay – Fix You" (over 4 mln views on Youtube), another progressive-house remix which was immediately supported by international djs, first of all by the great Robbie Rivera!! Coldplay – Fix You (Paki & Jaro Bootleg): https://www.youtube.com/watch?v=eyajNvCQe74
In 2014 they made many collaborations remix like "As Animal – I See Ghost" (Gold in Italy), Jonny Rose, David Jones & Ron Carroll and Glenn Morrison.
In 2015 they released "Switch On" in collab with Boostedkids and XMulty (track played at Ultra Music Festival Miami). A very powerful track!
They also release is "I'm Not Alone", a progressive house track with Luca Testa featuring Matthew Steeper, supported by Thomas Gold, ANGEMI, Nari & Milani, Daddy's Groove and many more…
Their last release is "Come Undone", another progressive-house/funky track made with Vampy and released on Bonerizing Records!
Paki & Jaro had the chance to djing with artists as NERVO, R3hab, Thomas Gold, Quintino, VINAI, Steve Aoki, W&W, Daddy's Groove, Don Diablo, Timmy Trumpet, Crookers, Afrojack, Joachim Garraud, Felix Da Housecat, Laidback Luke, Nari & Milani, Niki Belucci, John Dahlback, Merk & Kremont, Dzeko & Torres, Javi Mula, Congorock, Spencer & Hill, Klaas, Matisse & Sadko.
Tim Schou started singing as a little kid. His talent and hard work to this day has led him to a lot of different adventures. He started his professional singing career in theater. He picked up song writing and started winning a bunch of different talent competitions, including several big TV shows in Denmark and Europe. After that, he achieved his long term goal of touring the world with his band A FRIEND IN LONDON.
He played in front of 65.000 people in Malta, toured the biggest arenas in Europe supporting Backstreet Boys, New Kids On The Block and Simple Plan. He wrote a song and had Carly Rae Jepsen feature on it. Tim is currently working on his debut album as a solo artist in Los Angeles.