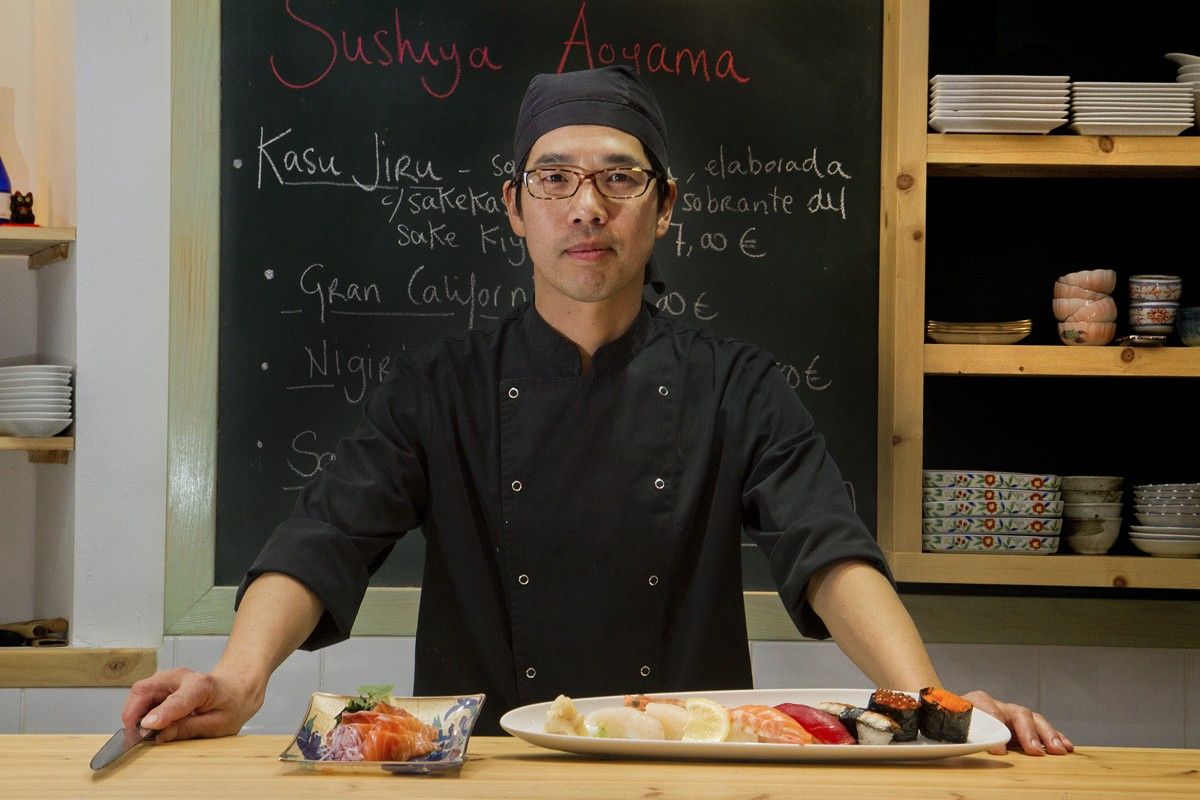 Sushi cooking show by Hideki Aoyama at the Gastronomic Fair
Japanese chef and owner of sushi restaurant Sushiya Aoyama in Ibiza town, Hideki Aoyama, will take part in the cooking show activities planned at the 'Sabors del camp i de la mar' Feria -country and sea flavours Gastronomic Fair- in the Recinto Ferial.

Next Saturday 28th February from 6.30 to 7pm Hideki will prepare a sushi selection (nigiri, maki and gunkan) with Ibizan winter fish using cuttlefish, gerret, horse mackerel, pajel and prawn.

The aim of the 'Sabors del camp i de la mar' food fair is to promote the agricultural and fisheries products from Ibiza.

Aoyama's contribution represents the diversification of the local products through Japanese gastronomy offering an alternative consumption from the traditional Ibizan recipes.

Hideki Aoyama, a graduate from the prestigious Tokyo Sushi Academy, and taught by Japanese Sushi Masters Makoto Fukue and Suehiki Shimizu has worked, in Ibiza, in the five stars hotels Insotel Fenicia and Ibiza Gran Hotel before opening in May 2012 his unassuming sushi bar set just outside the walls of the world heritage site of Ibiza, in Plaza de Sa Drassaneta.

Entrance is free so you are all invited.
Sushiya Aoyama will open its door next Thursday 5th March.