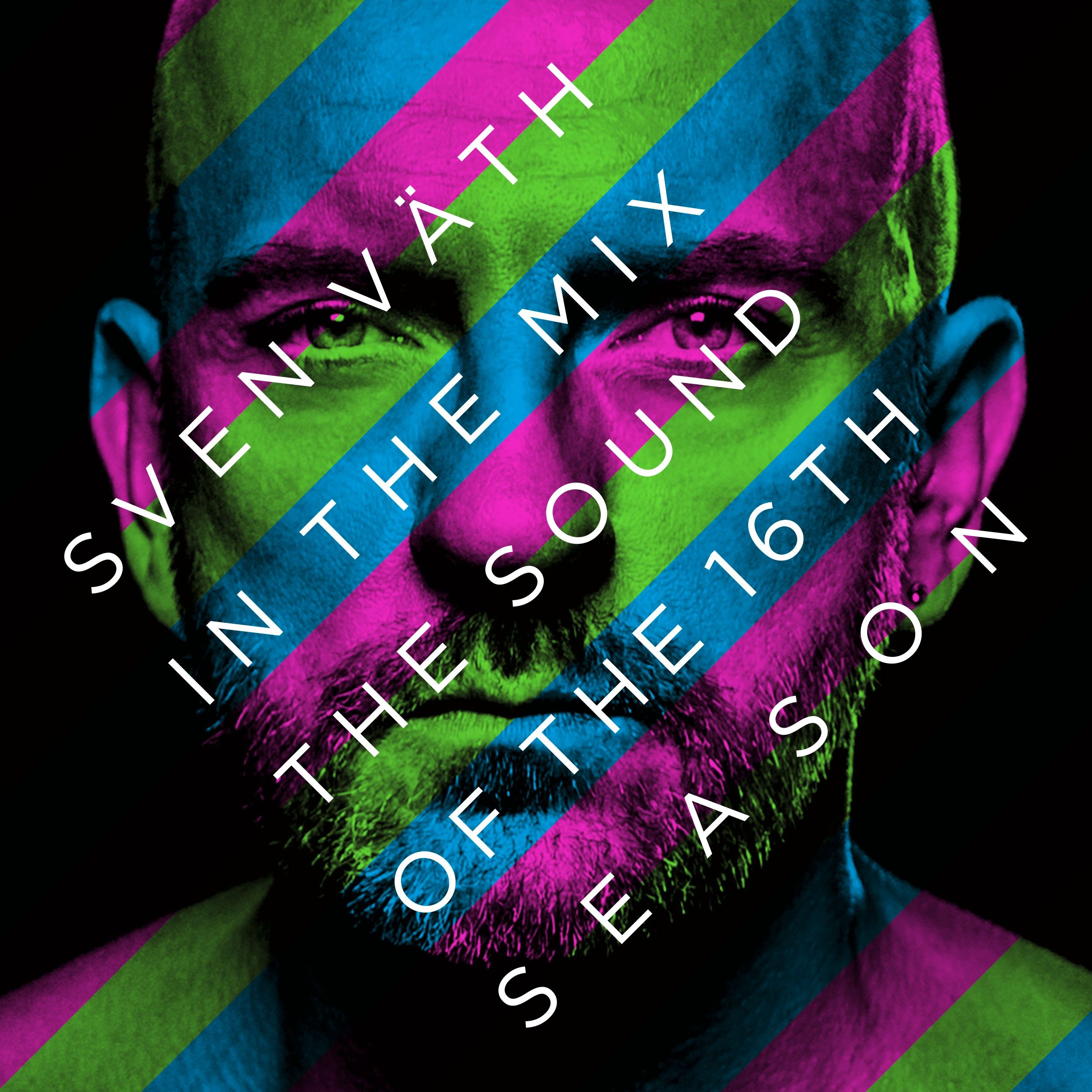 Various Artists - Sven Vath in the mix – The Sound of the 16th Season
Once again, the time has come for Sven Vath to lay out his vision of the Ibiza summer on The Sound of the 16th Season. The long running series' latest instalment brings together the past, present and future and touches on plenty of artists closely associated with the label as well as many more outside that sphere.
Across two CDs, The Sound of the 16th Season provides an opportunity to remember the best moments of the summer as the storms of autumn sweep around. Say the label, "but it's not just about the past, but also about tomorrow. About the rousing tracks that make you look forward to 2016, about the dancing, the laughter, the sun, the beautiful people and the contented, generous smile of our Papa Sven!"
The first of the two discs is on a deeper, warm up vibe and kicks off with the classic sounds of DJ Koze before slowly shifting through the dreamy house grooves of artists like Mathew Dekay and Metaboman. A classic Carl Craig remix of Kevin Saunderson feat. Inner City then brings the good times before Sven smoothly and coherently drives on to the melodic sounds of Jacob Korn, the gospel influenced and sample heavy sounds of Leon Vynehall and then the more pumping beats and tense tech of people like Daniel Bortz, John Tejada and Jacek Sienkiewicz. Ending up on a serene and trippy plane full of colourful synths and lush chords, the first disc is a truly emotive ride.
CD 2 starts with a massive contemporary Cocoon track in the form of Tim Green's 'Eclipse' before contemporary techno titans Alex Smoke and Hearthrob bring some abstract machine weirdness. Modern stars like Deetron then rub up with pioneers like Robert Hood as Floorpan and the mood subtly shifts from rubbery and hypnotic to more physical to wild. Later on, Dimi Angelis sets a soulful final chord with a beautiful riff merging fragile violin sounds with a shrill 8-bit synth, then a charmingly mellow piece from Petar Dundov ends things in style.
This mix is a fine reminder of why Sven's Cocoon label and regular party at Amnesia are still so fawned over: full of curveballs, colour and charm, it is the techno party that is as fun as it is freaky.