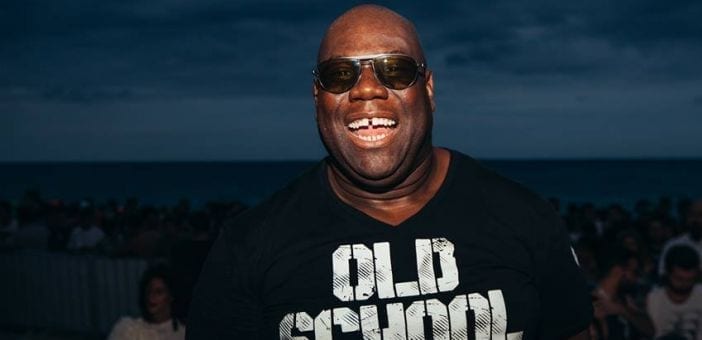 SW4 launches petition to make Carl Cox an MBE
This summer whilst Carl plays his final ever Ibiza season at Space, he's also back in London in August to play his 8th year at Clapham's South West Four. To celebrate South West Four have launched a petition to get Carl an MBE!
South West Four: "Carl Cox is a national treasure. A global icon. A living legend for fans of electronic music from across the world. Today we reach out to all music lovers and ask them to please sign this petition for Carl to be nominated as an MBE in the 2017 New Year's Honours list."
"Carl has never failed to inspire his fellow DJs, our staff and most importantly the thousands of people in front of him each and every time he has played our event. His energy knows no bounds and his passion for dance music is unparalleled."
CLICK HERE TO SIGN THE PETITION AND HELP MAKE CARL COX AN MBE
The honours system recognises people who have either made achievements in public life or committed themselves to serving and helping Britain. SW4 feel they can speak for fellow promoters across the world that have had the honour of welcoming Carl to their nightclubs and festivals and have seen him deliver time and time again on both these fronts.
They're calling for anyone who believes Carl should be rewarded for four decades of devoting himself to his art form and dedicating his life to spreading the sounds of UK house and techno to sign the petition to help make him an MBE.
This follows Carl's recent set at the Houses of Parliament, where he played as part of Last Night A DJ Saved My Life foundation's House The House competition. Carl headed up the national DJ competition with the winners playing alongside Carl at the charity fundraiser – all in aid raising money for young people living in conflict zones around the world.
The petition to get Carl and MBE will close on Sunday 10th July, at which point they will nominate Carl for an MBE via the honours system.
www.southwestfour.com
www.carlcox.com
www.safehousemanagement.com