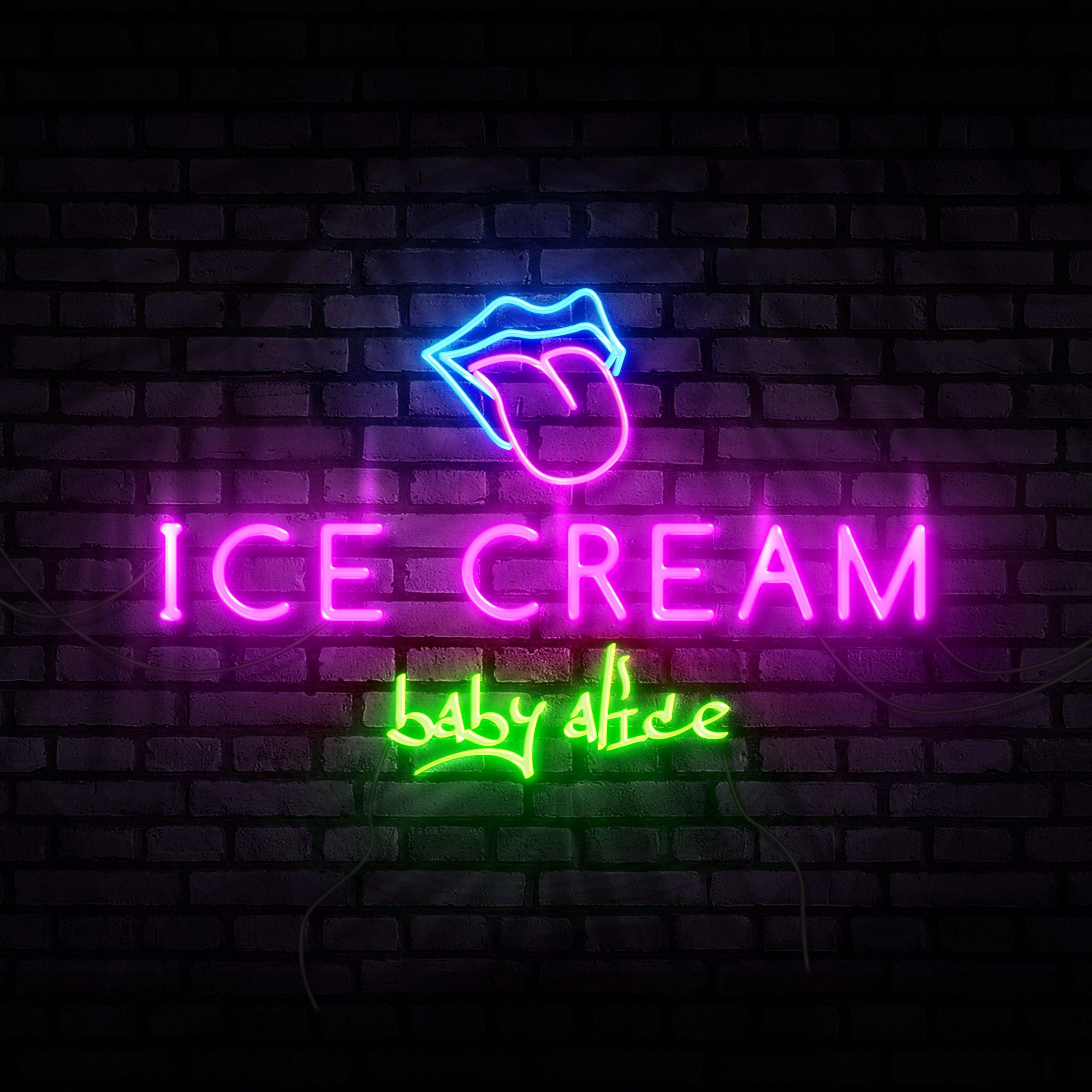 Swedish Trio Baby Alice Release New Single 'ICE CREAM'
Following their recent hands in the air hit 'WOFF',  Baby Alice are back with another infectious anthem!
Scandinavian Eurodance outfit Baby Alice are back following the success of their recent single 'WOFF' which is fast approaching 2 million streams! The trio which consists of Andreas, Tim and My have worked together for over 15 years, incredibly putting out a wealth of great music that has collectively done well over 10 million streams on Spotify alone.
The newest instalment is the insanely catchy 'ICE CREAM' which is musically inspired by the blissful summer parties we all love to enjoy, with its bouncy and dancey character. On top of this sits a clean and melodic vocal from the groups songstress My Hoglund, that cuts through the mix seamlessly, implanting itself in the front of your mind.
This latest unforgettable number by the always giving trio is set to blow the roof off parties around the world and become the next jingle you will be singing for time to come. The release on all digital platforms is to be swiftly followed by an immersive official video coming soon to the Ultra Music Official Youtube.
This is 'ICE CREAM' by Baby Alice out August 7th.
LINK TO SHARE FAR AND WIDE:
In 2005 Tim and Andreas began to produce music together. At this point, without any intentions at all to get a serious music group out on the market.
In the summer of 2007 Baby Alice had their hit "Mr. DJ" played on national Swedish radio for the first time which was followed up with a contract with major label Warner Music, that also brought Baby Alice releases abroad.
In 2008, one year after the "Mr. DJ" release Baby Alice signed with Catchy Tunes/ULTRA MUSIC. The first track supposed to be released for Catchy Tunes was called "Piña Colada Boy". The track slipped out on CD compilations and online but the official release never took its place. Almost one year passed before Baby Alice released their next official single named – "Hurricane" in 2009. When "Hurricane" was released, bookings from abroad began to roll in.
In 2010 did Baby Alice finally, officially, release their online monster-hit, and crazy popular track "Piña Colada Boy", which since then has become a classic summer anthem for many!
Baby Alice's reputation continued to grow and the group became hugely popular around Europe. Not least in Russia who, through "Pina Colada Boy", welcomed the group to the radio charts and to the stages.
To find out more about Baby Alice, go to:
https://www.instagram.com/babyaliceofficial
https://soundcloud.com/babyaliceofficial
https://www.facebook.com/babyaliceofficial/