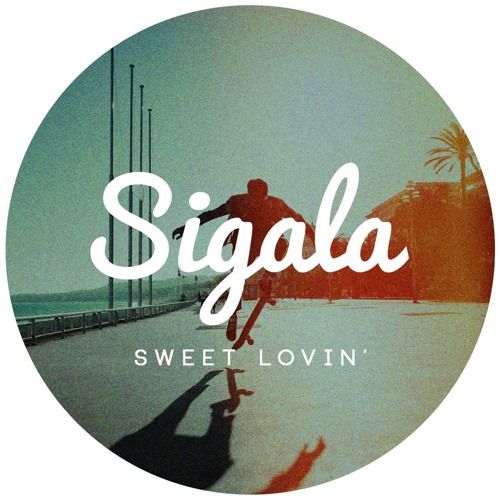 Sigala - Sweet Lovin'
With his debut No.1 single, 'Easy Love', still in the UK singles chart Top 5, UK producer, Sigala aka Bruce Fielder has revealed his second release, 'Sweet Lovin''.

Tipped by Radio 1, Capital, Kiss, MTV, The Sun, Daily Mirror, Popbitch, Digital Spy, Shortlist, Clash, Complex, SubSoul, and beyond, the buzz around Sigala's 'Easy Love' screamed sure-fire summer hit from the off. Having gone 'Silver' only 4 weeks after release it's another smash for Ministry of Sound, following the label's 2015 hits with Tchami, Mike Mago & Dragonette, and DJ Fresh feat. Ella Eyre.

In between a now packed gig schedule, Bruce has wasted no time by hitting the studio, working with the likes of Craig David (who sang with Sigala for the recent Radio 1 Live Lounge session), DJ Fresh, Felix Jaehn, Fuse ODG, and more, as well as putting the finishing touches to this, his second single. 'Sweet Lovin'' received its first play today on Capital Xtra's Clubbers Guide show.

Sigala boasts an impressive early musical background, after learning to play the piano at 8 years old, he achieved grade 8 only a few years later. He spent his teens first listening to jazz, then the likes of Pendulum, Sub Focus, Fatboy Slim and The Prodigy. After he finished Westminster University, he spent a year or two in unsigned bands, before deciding he wanted to be in the studio, writing and producing for himself and others. As the success of 'Easy Love' has shown, landfill indie's loss is now dance music's gain.

Now based at Tileyard Studios he's surrounded by the artists he adored as a student (Pendulum, Sub Focus are all residents there). As well as his own forthcoming releases, Sigala is writing songs for artists Ella Eyre (on her single 'Good Times'). Piano based instrumentals and jazz chords are still evident throughout, showing that his technical background lends itself generously to his present sound.