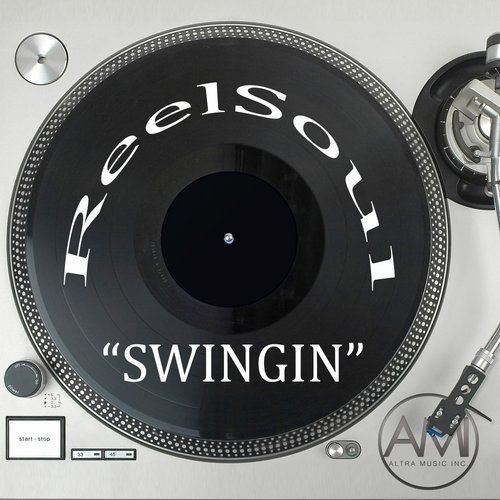 Reelsoul - Swingin
Will 'Reelsoul' Rodriquez was born in 1980, and grew up at a time when dance music was gaining increasing popularity worldwide. Many new genres and subgenres were being created, and young Will absorbed every shred of musical knowledge. Encouraged by his father he started his collection of 45's at the age of four, he also fell in love with the keyboard and taught himself how to play by ear, and by the age of twelve, Will was making beats with two tape decks and a keyboard. Soaking up the sounds of Rare Groove, Hip Hop, Jazz Funk, Disco, Soul, and House to name a few, he quickly became a genius on the turntables, securing his first DJ gig at the age of eleven. Reelsoul has developed and perfected his signature soulful sound over the years, really making a name for himself in the world of Soulful House music. His productions tend to be upbeat and bouncy, carefree and sunny like his native California, with many subtle touches that pay homage to his influential heroes of the last fifty years. Always pushing boundaries, he often surprises us with departures from his usual style, venturing into minimal, electronica, techno, and sometimes providing the vocals for his own tracks. Reelsoul has a talent for choosing just the right elements to complement each musical creation, and he has recorded insightful videos to demonstrate how he builds up the layers of sound in each production. Very much in demand for his unique production talent, he has collaborated with Frankie Feliciano, Mr V, DJ Spinna, DJ Spen, Kimara Lovelace, Monique Bingham, Typheni, Distant People, Chappell, Dawn Tallman, Kenny Summit, Blaze, Eric Benèt, Miss Patty, Nicole Mitchell, Stephanie Cooke, Leroy Burgess, Mark di Meo, Rona Ray, AG Thomas and Pete Simpson to name a few, building up a huge catalogue of successful releases and remixes. He is very much an integral member of Mr V's Sole Channel family and regularly travels around the world enchanting audiences with his quality DJ sets.
Swingin is a release which includes an instrumental and an extended mix courtesy of Darryl James. The package is released on Darryl's Altra Music Inc label, a label which he founded with the late R&B superproducer Fred McFarlane. Altra is a label which highlights many different genres including R&B and Jazz, as well as the regular wide range of dance music flavours.
Darryl James is from New York, and is a seasoned DJ, producer and remixer, having graced the booths at three of New York's hottest clubs of recent decades – Bentleys, The Red Parrot and The Silver Shadow. Darryl is an accomplished radio DJ, having presented shows on Kiss fm and WBLS, and he has collaborated with many heavyweights of the dance music scene including Todd Terry, Robin S, Kem, Janet Jackson and Heather Headley.
Swingin is big and bold with a beat that resonates from the opening bars. With a backdrop vocal sample of Marvin Gaye 'Got to give it up', the listener can hear elements of eighties Technotronic-esque keys along with the hallmark Reelsoul bouncing beat. Mesmerising and enchanting, this track immerses the dancer into world of mystery and classic video game style techno, along with shimmering soulful touches – it is as intoxicating as it is joyful and definitely a track that will move your mind and your body, and have you longing to go to Marvin's party.
Darryl's extended mix has an intensified beat and builds further on the effects of Reelsoul's original, giving extended pleasure for the clubgoers.
This is a release that delivers on all levels – it is contemporary but familiar, beguiling and magical, a track that picks you up and carries you to the dancefloor where you definitely will not want the party to end.