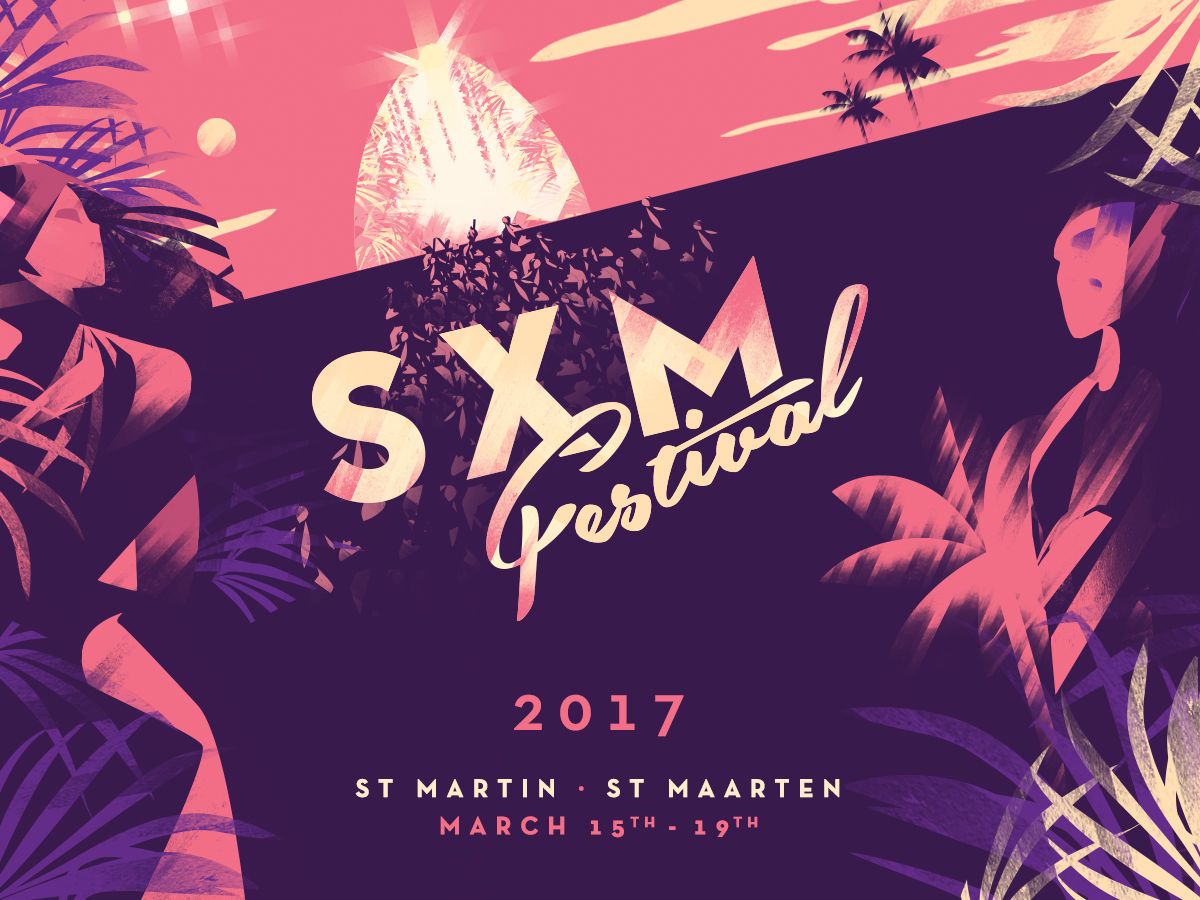 SXM Festival Returns to Saint Martin in The Caribbean on March 15-19, 2017
Today SXM Festival, a clandestine electronic music getaway, has revealed the dates for its 2017 edition returning to the idyllic shores of Saint Martin March 15-19.
SXM Festival's 2016 debut marked a shifting tide in the global House and Techno community, offering a beacon of hope for those looking for a new and unique date on the global party calendar. Those who took the chance were treated to blissful ocean views, awe-inspiring sunset and sunrises, intimate jungle soireés, and a diverse local culture to explore.
Beyond the location, it remains the festival's dedication to more meaningful shades of electronic music that makes it a contender for the intercontinental spotlight. It is this commitment to the sounds of the underground that yielded a who's who billing for SXM Festival's 2016 debut, featuring the likes of Apollonia, Audiofly, M.A.N.D.Y., Maher Daniel, BLOND:ISH, Mia Lucci, Thugfucker, Bedouin, DJ Tennis, Adriatique, H.O.S.H., Ryan Crosson, Maceo Plex, Danny Daze, Guy Gerber, Rebolledo, Gardens of God, Chaim and many more.
In SXM Festival organizer Julian Prince's own words, following an incredible inaugural event in March this year, thrilled does not even come close to describing how excited we are to launch our second edition. Having entertained over two and a half thousand of underground electronic music's elite this year with insane parties on beaches, jungles, rooftops, villas and the best venues on the island, plans are rapidly taking shape to blow our 2016 event out of the water.
Expect bigger and better line ups, more parties, more VIP events all taking place at killer locations on land, sea and beyond. SXM Festival is going to blow your mind!
SXM Festival 2016 After Movie Released.. Watch Here [Link]
SXM Festival has also revealed the aftermovie from its 2016 edition depicting a stunning array of natural music venues, remote jungle vantages, and a slew of ways to encounter the rich culture of St Martins.
It is this mix of fine tuned musical curation, an astonishing natural setting, and a quality over quantity model that has come to define the SXM Festival experience. With an already budding community of dancefloor devoteés and the attention of the globetrotting party elite, 2017 will see the festival rise even closer to its fated ranking amongst the world's best music destinations.
For More Info on SXM Festival Visit:
http://sxmusicfestival.com/
Tickets On Sale August 24th At:
http://sxmusicfestival.com/