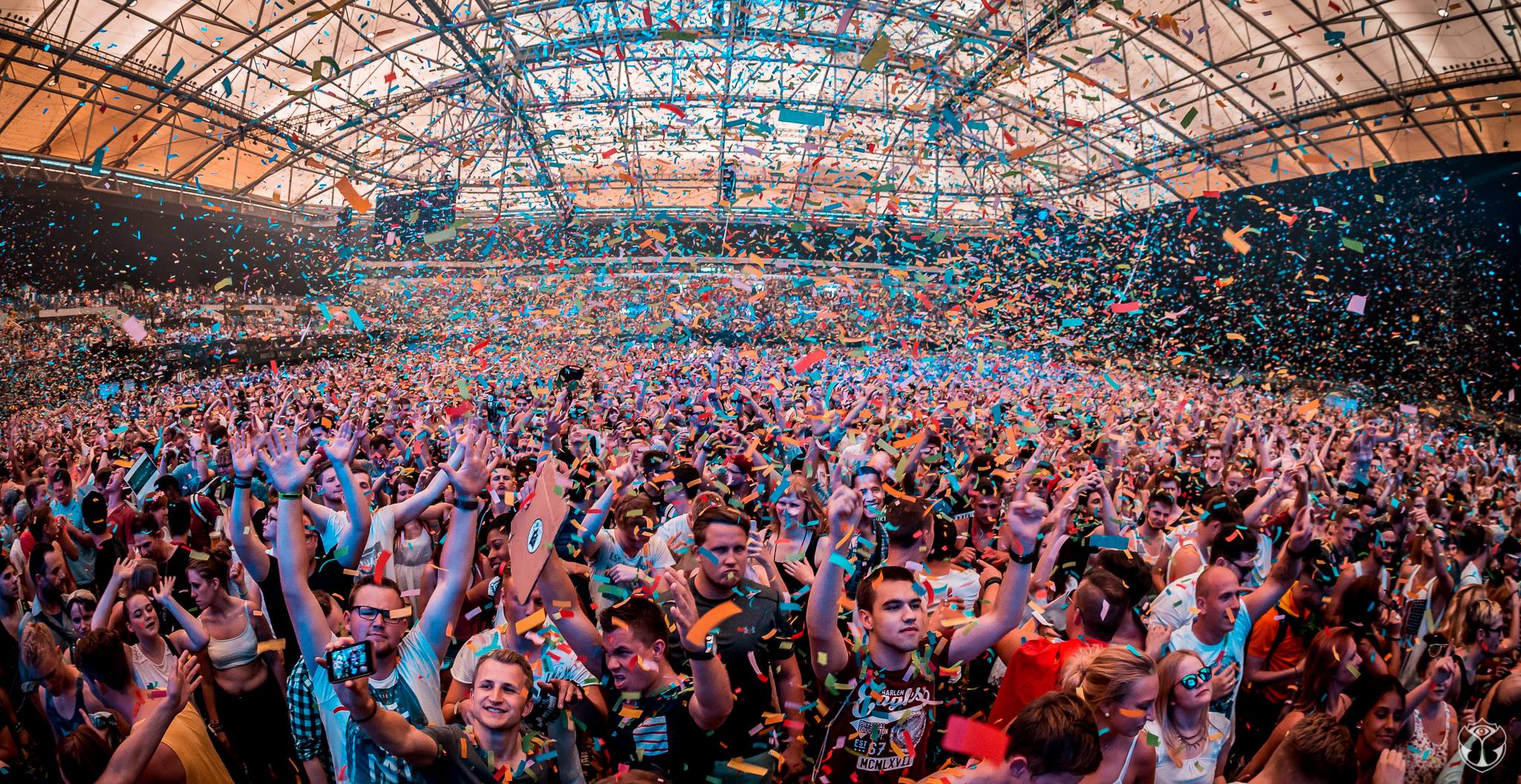 World Club Dome announce debut Cruise Festival
The WORLD CLUB DOME is preparing for its first World Club Cruise, scheduled for 25th to 29th April 2017. The Mein Schiff 2 will weigh anchor in Palma de Mallorca and steam with 2,000 World clubbers to Barcelona and the party island of Ibiza before returning to the Mallorcan capital. Tour operator TUI Cruises and BigCityBeats will be booking 25 superstars from the cream of the international DJ scene to transform the ship into a floating night club, playing sets on up to seven dance floors. Headlining on the World Club Cruise will be none other than two-times Echo winner Robin Schulz. Special guests on board will be the current No.1 in the DJ MAG Top 100 charts and Tomorrowland resident DJs, the Belgian star DJ duo Dimitri Vegas & Like Mike. They will be joined by a host of other acts including Dutch superstars W&W and German names such as Boris Brejcha and Felix Kröcher. The English label All Trap Music will host its own floor. All other acts will be announced shortly.
In addition to these icons from the electronic music scene there will be a full programme of events. These include meet-and-greets with the stars, workshops, DJ head-to-heads for guests, special on-board TV and film offerings and also a merchandising shop. Clubbers will also have time for excursions and special events in Barcelona and Ibiza.
An inside cabin on the five-day cruise including all parties and dance floors costs 898 euros per person (1,248 euros with outward and return flights). The price includes meals in almost all of the restaurants and World Club drinks in all bars and lounges – independent of meal times. Beer, soft drinks, coffee, tea, alcohol-free cocktails and a range of wines are on offer as daytime beverages. From 6pm onwards drinks include a wide selection of spirits, cocktails and long drinks.
Bookings are now open on www.worldclubcruise.com.
More info available on: www.worldclubcruise.com
Line-Up:
Robin Schulz
Dimitri Vegas & Like Mike
W&W
Le Shuuk
Hypercat
And many more
WCD Pool Sessions:
DJ Hell
Boris Brechija
Felix Kröcher
Einmusik
ANNA
And many more
ALL TRAP MUSIC:
Pres. Grand Theft
And many more
Dorian Gray Classic Floor:
Talla 2xlc
Taucher
DJ DAG
And many more
Endless Ibiza Floor:
Paul Lomax
Daniel Lopergolo
Tom Pool
Live Acts:
Rufus Martin
Drummer / Saxophone Live Performances
Ibiza Walking Acts