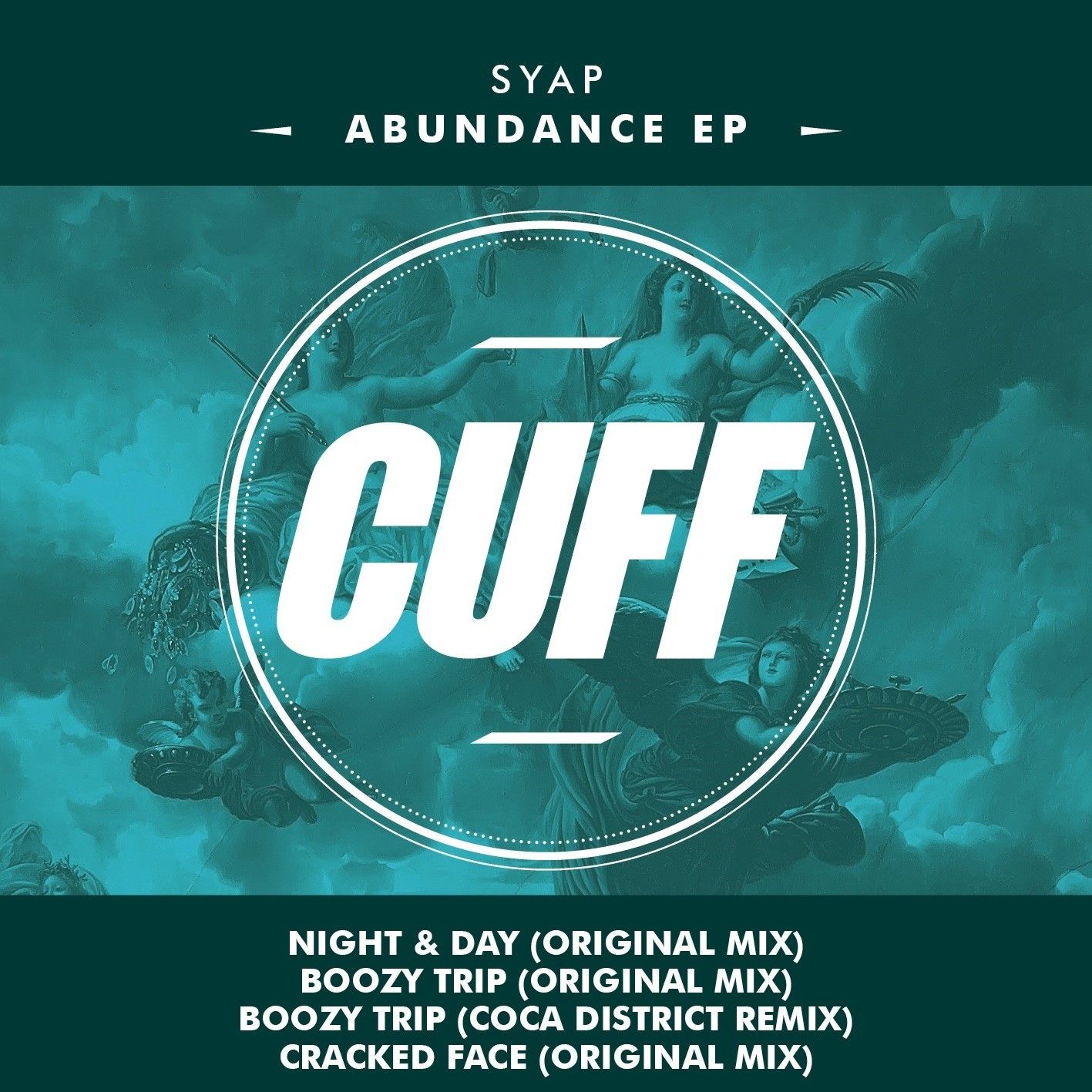 SYAP – ABUNDANCE EP
Almost two years since its launch, Amine Edge & DANCE's CUFF imprint has stormed the electronic music scene with their distinct brand of bass-flavoured releases and events. With a firm focus on representing up and coming talent – commonly displayed in their international #THISISCUFF residencies – CUFF now welcomes SYAP to the label for his debut EP, 'Abundance'.
Leaning towards the label's more house-driven blueprint, the 4-track EP builds on SYAP's previous releases via Audio Rehab, Nastyfunk, Funkypony and WellDone!, and provides a glimpse of the fledgling producer's taste for spacial sounds that are specifically engineered to make people dance.
EP opener 'Night & Day' kicks things off with real gusto as old-skool nuances and energetic hi-hats instantly carry the track firmly into the realms of the dance floor, whilst follow up 'Boozy Trip' – which also features a remix from Coca District – showcases SYAP's ability to work with thick-edged bass lines and dark, up-front melodies. Closing track 'Crack Face' sees SYAP reinforce this vigour, and packages 'Abundance' as a thoroughly promising label debut.