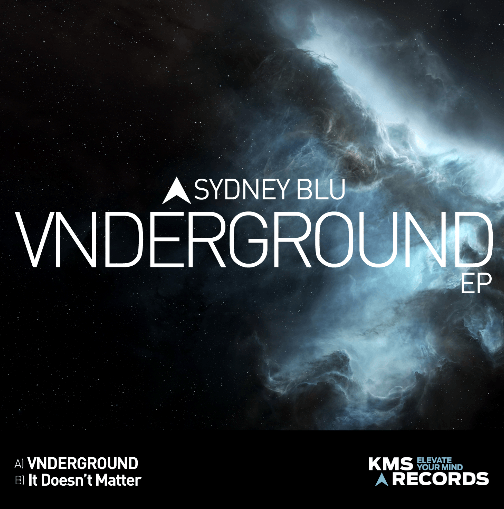 SYDNEY BLU – VNDERGROUND
Ringing in the new year with 2 new tracks from her first artist album Relentless, Sydney Blu unveils Vnderground and It Doesn't Matter out on KMS Records January 5, 2015. Relentless will showcase the new Sydney Blu sound, releasing each single on various underground labels throughout 2015. The Vnderground EP is one which caught the attention of label boss Kevin Saunderson, and is Sydney's debut on KMS Records.
Vnderground – True Tech House at its finest, Sydney Blu translates her craft throughout, as Vnderground takes over with its immediate intro, which swirls into a vortex of a sense or urgency. The thunderous bass line finally kicks in, feeding your soul with its melodramatic drop. Manic vocals chime in around the breakdown, as she screams about having control over her own fun! Vnderground holds an infectious groove to its name. It Doesn't Matter – Sydney Blu jumps on these vocals as she mimics an ex-boyfriend who used to say "It Doesn't Matter" whenever there was a fight. Paired with illuminating Tech House and twinkling keys, "It Doesn't Matter" makes for a perfect match in this EP. Melodic and dreamy at the breakdown, while looping in jaunty elements of underground techno, It Doesn't Matter may be a match for those sunrise sets on the terrace.
To wrap up 2014, Sydney Blu will be dropping the ball NYE at BLUR, Scottsdale, USA. January 3, she'll be playing at PACHA NYC followed by Pearl Nightclub, Rochester New York January 23. The end of the month brings The Groove Cruise, where Sydney Blu will be sailing abroad to play on the Norwegian Pearl to a private island for two days!