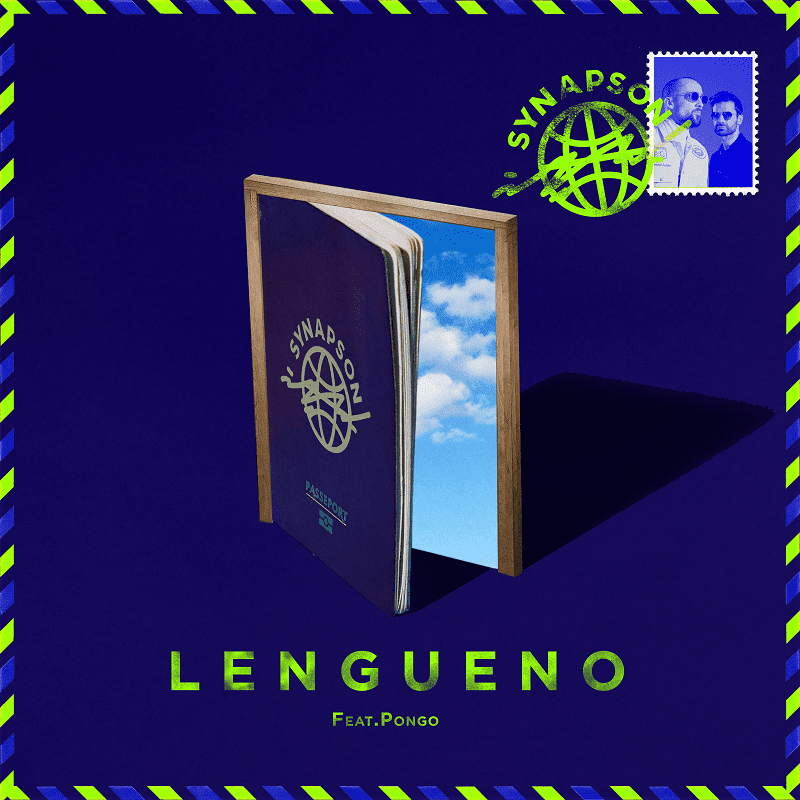 Synapson drop blisted out slammer 'Lengueno' ft. Pongo
Alex and Paul are the 2 producers behind the duo Synapson, whose first EP Haute Couture was released in 2010. Ten years later, they have been around the world several times to carry their music. More than 100 concerts in a year, including a large part played live, and key dates, from the Printemps de Bourges to Les Vieilles Charrues and the Solidays, to a sold out Zénith de Paris. Their two albums were supported by multiple collaborations (Super 8 & Convergence, platinum certified).
In 2020, wanting to return to the sources of what has made their music so thrilling, Alex & Paul are embarking on a new project which will include collaborations from all over the world.
"We find it interesting to mix our productions with voices from around the world. The idea is to discover new sounds and produce world fusion music. Get out of the British and American habit. We made our name with Maya Djon Mai. The group is 10 years old now and we want to go back to our first love. Have musical encounters and offer a new destination to listeners with each of our pieces."
The first track in this new direction was called 'Bensema' and is the fruit of their collaboration with Oumou Sangaré, the legendary Malian singer from Wassoulou, a historical region south of the Niger river, who won a Grammy in 2010. Then they unveiled 'Yise', a second single with an autobiographical text from South African singer Bongeziwe Mabandla, who, just like an important part of his community, suffered from the absence of a father in his life. Then came a sizzling collaboration with Brazilian force of nature Flavia Coelho, titled 'Illuminar'.
The next single in the series see's Synapson take things up a notch further with the instantly distinctive and infectious 'Lengueno'. Featuring the incredible kuduro music star Pongo who brings fierce and fragile raps to Synapson's organically woven electronic backdrops, the result is striking beach-ready slammer that oozes with rhythmic and emotive flavours.
During several months of lockdown, Synapson continue to nurture their relationship with their audience that supports them through a daily DJ Set on Youtube, several new performances as well as a series of podcasts, bringing together a large community of aficionados. 'Lengueno' sees Synapson once again raise the bar high with a boundary pushing, genre-smashing banger to continue their blistering new chapter.