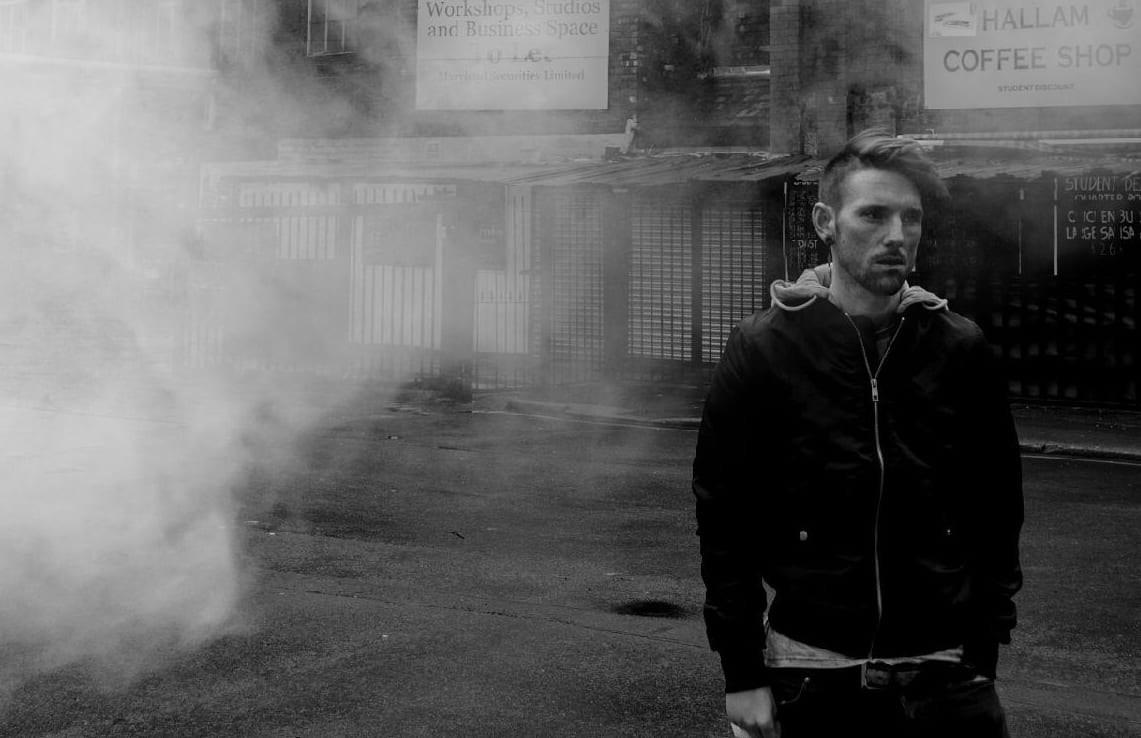 Synth Innovator DEADLIFE Teases New Album With Lead Single 'Her Broken Smile' feat Tessa Hedrick
Hailing from Manchester, UK, DEADLIFE is set to confirm his status as one of the most vital artists in the burgeoning darksynth scene with an eighth full length album this November. Before that, though, the first single 'Her Broken Smile' offers a magic glimpse into what to expect from this assured studio wizard. The stunning new single follows acclaimed past releases including 'Singularity' which crashed into the Billboard Electronic Album Sales Chart at #12, as well as hitting the iTunes chart in 2020. The new single again explores a darker niche within the wider synthwave scene, and is inspired by cyberpunk imagery, 80s sci-fi films and turn of the millennium computer game soundtracks. Download / stream here:
https://deadlife.lnk.to/HerBrokenSmile
DEADLIFE a.k.a. Ed Hawx has proven to be a hugely prolific artist over the last few years. Across seven full length albums, he has helped to drive the synthwave scene forwards with a particular penchant for the shadowy end of the spectrum that has become known as darksynth. The former drummer is a self-taught producer with a real mastery of his machines and software, which has seen him become one of the most exciting and influential names in the scene. Some try to make comparisons to leading artists like Sebastian, Com Truise, and Kavinsky, but DEADLIFE goes his own way, building on the traditions of Vangelis, Underworld and Daft Punk and taking them far into the future with his own sense of style. The sound of DEADLIFE appeals to anyone who loves dark melodies and hard-hitting electronic beats.
DEADLIFE's music has always appeared on NewRetroWave, the leading label and YouTube channel for the synthwave scene. Since day one, NewRetroWave has championed the retro synth-driven sound and every significant artist in the scene has released on the label at some point. It continues to expand and drive the fast-growing genre's evolution through a skillful A&R process and now entertains over 1 million loyal followers on YouTube.
The formidable new single 'Her Broken Smile' is DEADLIFE's homage to an 80's power ballad featuring singer Tessa Hedrick, a well-regarded metal vocalist who hails from Nevada. Her vocals are angelic here as they float way up top above a jagged synth bass and darkly emotive atmosphere. The breakdown allows the purity of Hedrick's voice to shine through, off-set by the pixelated melodies and crashing, maximal beats. The whole track is expertly produced and captures a sense of emotional turmoil that everyone can relate to.
Next single 'Drift' is to follow on October 23rd before the full album in November 20th, and already this single suggests DEADLIFE is in the form of his life.