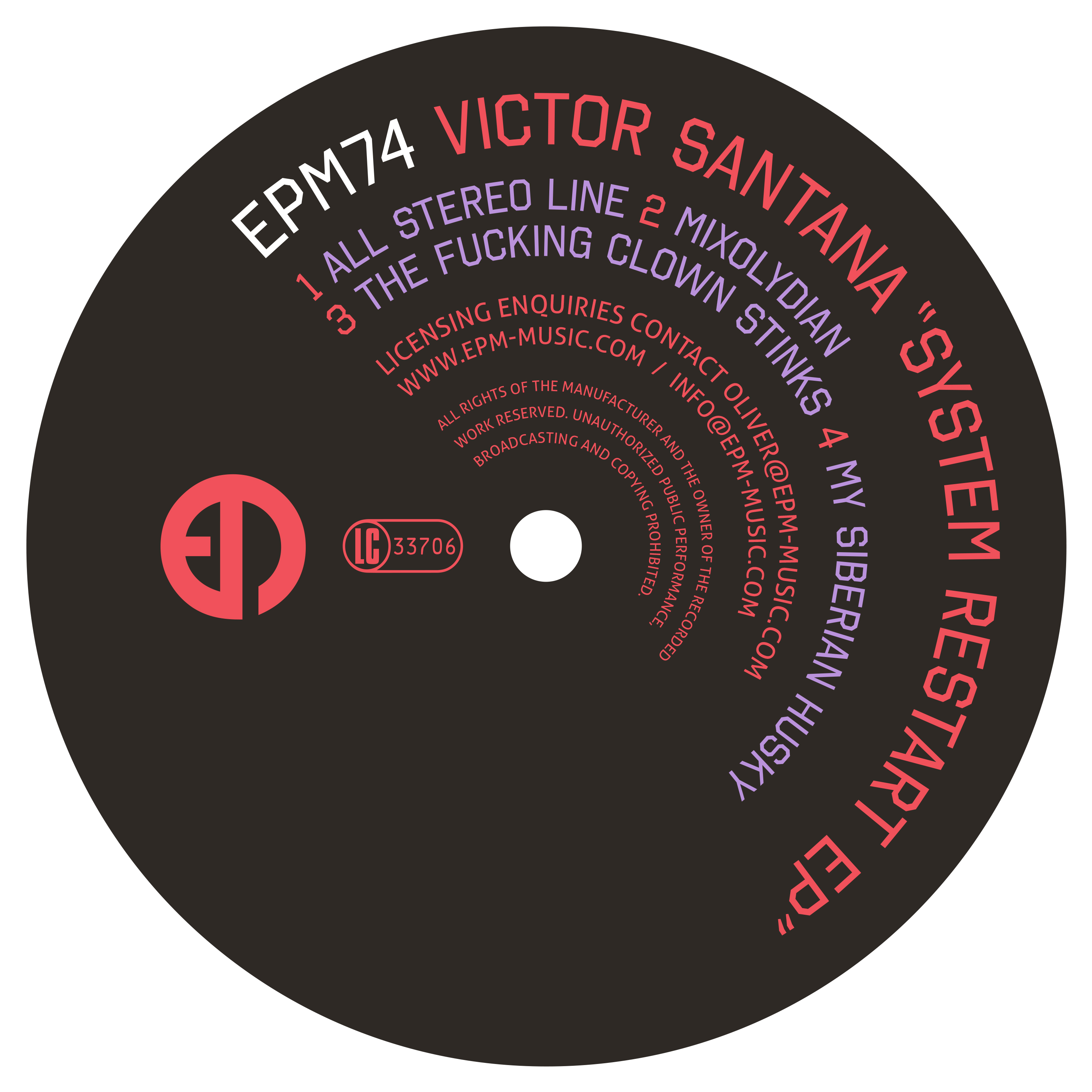 Victor Santana - System Restart EP
Madrid DJ, producer, live performer and Chaval Records label owner, Victor Santana makes his EPMmusic debut this April with the four track EP, 'System Restart'.
Victor Santana is an artist who displays an empathy with his audience. An expert in the clever techniques of studio recording, his live sets also have the ability to reproduce the authentic power of techno and as an egoless DJ he knows how to satisfy a crowd. In so doing he masters all the roles that a contemporary techno producer should develop. Recording in his brand new studio, Downtown Studios he favours Hardware while also being knowledgeable about the technical side of digital, putting this expertise (and the studio itself) at the disposal of other local and international producers. Since he was a child, he has been passionate about Jazz, which has not only trained him as a listener, but he feels his physical relationship with Hardware is as intimate as a Jazz musician's with his instrument. Consequently he has integrated some Jazz elements into his parallel projects like Victor Santana & Band and Victor Santana Quartet Live (with the two saxophones players and a keyboardist). Victor is also responsible for Chaval Records, run by a lively team formed in 2009 that since then has been preoccupied with techno that has its roots in Detroit, but is moulded by the technical equipment and exclusive hardware of its techno operator, Santana.
On his 'System Restart EP' we get an instant feel of the latter on the opening track 'All Stereo Line' with its brittle groove and a prevailing dark energy. Meanwhile 'Mixolydian' maintains the tempo but its layered drum work and colliding cymbals deliver minimal techno at its finest. Victor edges into deeper warehouse territory for 'The Fucking Clown Stinks' with its organic vocal refrain, before the closing track 'My Siberian Husky' displays his love of those Detroit techno elements.
'System Restart EP' by Victor Santana is released 26 April on EPMmusic