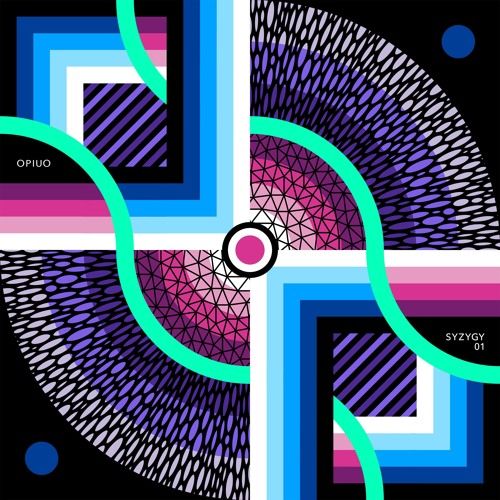 Opiuo - SYZYGY 01
A producer of extreme diversity, and refreshing production talents, New Zealand-born artist Opiuo prides himself on synth-led funk sounds unique to any other, with his highly anticipated EP Syzygy 01 set to arrive on 2nd March.
The 5-track production, an aural embodiment of Opiuo's irresistible tones, features previous singles 'Botrok' and groove-packed floorfiller 'Ginger Lizard', with the Australia-based producer describing the latter's sound as "Wiggling along the musical ground in a cheeky, funky, party manor. It reminds me of a lizard motion. It's all about my love for straight up funk," adds Opiuo. "The music from inspirations like Prince, all morphed into Opiuo styles with some real New Orleans horns thrown on top for quality measure."
Packing Syzygy 01 with a series of incredible productions, including the sinister tones of 'Huckaloogee', a track led by a brooding build, and more trap-focused grungy breakdown, the record is a stark contrast to 'Boogie Latch'; a production laced with vibrant, old school funk and disco influences. Never afraid to experiment sonically, Opiuo's EP ender 'Dalmatians' adopts more emotive, cinematic-tinged sounds, with the use of deep horns providing a memorable outro.
One of the pioneers of the funkadelic bass music and a true genius at putting out some of the loudest-yet-cleanest electronic music productions known to mankind, Opiuo continues to push the envelope and explore the depths of his musical creativity with his Syzygy 01 EP set for release on 2nd March.
"I wanted to release a bunch of material in a different form than a straight up album," says Opiuo. "The record is about doing whatever I want. No rules or the common restrictions I put on myself, like telling a story when doing an album. It includes some super epic recordings I did in New Orleans when I was there late last year. All the music is super varied… fast and slow, banging and mellow."
Opiuo recently announced a monumental headlining event on April 21st at the infamous Red Rocks Amphitheater in Morrison, Colorado with support fromSunSquabi, Flamingosis and Anomali along with confirmed tour dates across the US throughout April and May.
For more information on Opiuo, please visit:
Soundcloud: https://soundcloud.com/opiuo
Facebook: https://www.facebook.com/opiuo
Twitter: https://twitter.com/opiuo
Instagram: https://www.instagram.com/opiuo
Youtube: https://www.youtube.com/user/officialopiuo