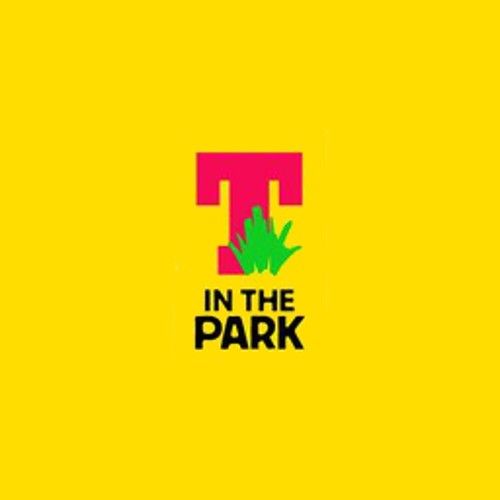 T IN THE PARK 2015 BACKSTAGE CHATS
JAMES BAY
"T in the Park is the end of a real good three-in-a-row for me. We were in Lisbon, never played there before, 40 or 50,000 people came to the stage, most of them were singing the words. I had no idea that was gonna happen. Then we went straight to Bilbao, I'd never played there before either, same kind of crowd, which was mad. And London crowds and New York crowds, they're very folded arms – 'come on, show us what you've got, prove yourself to us.' Whereas the wild abandon and freedom of folks down in Portugal and Spain – there's a similarity to the energy you get in Scotland. I love coming and playing up here.
"Playing T in the Park last year, I didn't know what to expect on the Transmission's Stage. We threw all the gear on to the stage, in an empty tent – that by the second song filled up, there ended up about 400 people in there. I'd only be played on the radio two times at the point. It was insane. And by the end of it I was flying. I had such a good time. And it secured in my mind that T in the Park is one of those festivals that you have to play.
"So it's so cool to be back here. And to be on the Main Stage is… mad. It's an honour.
"And the fact they've had me back is great. That means a lot. These festivals are institutions – playing T in the Park is a rite of passage. So to feel like you're developing an ongoing relationship with people like T in the Park is a wonderful thing.
"And next year, I'll be back – Main Stage, headlining. No question, I'm gonna go all out and say it: T in the Park, I'll see you then."
STEREOPHONICS
Richard Jones (bass): "This is the eighth time we've done it, and I'm not kidding, every time we do it, it's always amazing. The crowd is so… mental. There's no other crowd in the world that compares to the Scottish crowd for us. We always have a great time.
"Our first time was in a tent, and Travis were on the Main Stage. And then the next year we came back, we'd graduated to the Main Stage. And they've kept inviting us back ever since. We must be doing something right.
"But we've been coming to Scotland since 1996 – our first tour outside of Wales was a Tennent's-sponsored tour of Scotland."
Adam Zindani (guitar): "The people are great here."
Richard: "And I think there's a sense of occasion when the festival has something about its location – like seeing Strathallan Castle when we drove in, that was special. You do some festivals that are so nondescript you don't remember anything about them. That couldn't happen at T… But at a festival you've got to give the crowd something – so they can respond. And that always happens in Scotland: you do something and they go mental, so you go mental, ten you go mental. It's just like that. Brilliant."
Kelly Jones (singer): "There's a lot of festivals that have come and gone. For us it's almost 20 years since we started, and T in the Park has always stayed strong in that time. The crowds have always been great – and it's a young crowd as well, so it keeps moving. And that's what we try to do as well. Some people will have been following us since 1996. And there will be younger people here who think our new single C'est La Vie is our first single. And as long as you keep those younger people interested, they keep asking you back.
"It's nice to have an ongoing relationship with T in the Park. And this new site looks lovely. I went up to the Main Stage when James Bay was on, looked out, looked like people were having a good time. And the Ferris wheel was there, so the familiar sites are here. And it's good that fans can hope from stage to stage here."
"Our best time here? I think it was 1999, when did Performance & Cocktails. It was proper hammering down with rain, but it didn't dampen anybody's spirits. I remember looking out and they were just jumping up and down and it was amazing. And that was the time we realised, whether it was Local Boy In The Photograph or The Bartender and The Thief, what ever it was we were writing were working in a field full of people and they were all singing our songs back to us. That's when we realised we're a festival band.
"So we'll keep doing what we're doing – and hopefully we'll be back next year!"
THE VIEW AND "GARY TANK COMMANDER" (GREG McHUGH)
Gary: "I'm introducing The View on stage today basically because T in the Park's been chasing me for about 15 years saying, 'will you come and do something?' and I met these boys back on their tour in Basra, about a year and a half ago. They were playing an underground tea, which was very illegal at the time, and I thought: 'They boys have got potential.' So here's me now, introducing them on stage, and I just think, how lucky they are, and the crowd is. And their new songs are literally amazing."
Kyle Falconer (singer): "This is our ninth appearance at T in the Park. And this new site is cool – a bit different. But the atmosphere at T in the Park is always special – it's just brilliant. I went out yesterday for a wander and everywhere you go, even the VIP bar, anyplace, everyone is dancing. Even if there's nothing on they're all still having a party. It's the best festival in the world.
CLEAN BANDIT
Neil Amin-Smith (violin): "We're touring till October, which will be two years on the road. We were here last year, in the pouring rain, but it was cool cause it was quite early in the festival season and we were on the Main Stage – it was one of the biggest crowds we'd ever played to.
Grace Chatto (cello): "And the audience were wild."
Neil: "We're gonna hang out, go see Wolf Alice. T in the Park is one of the big UK festivals. And it's a massive line-up."
IDLEWILD
Roddy Woomble (singer): "This is our eighth time at T for us. The first time was 1998, in a tent. That was, what, 17 years ago, so we were quite young and it was exciting to be playing T in the Park. Then 2002 was memorable – that's when our album The Remote Part came out, it went into the charts at number three, we had a really good slot on the Main Stage. That felt like a really big moment for the band.
"Then the following year we were quite high up the bill on the Main Stage, third from the top. So I suppose 2002/3 feels like our era at T in the Park. We were high up there. But then subsequently you realise that the spotlight always moves on to other bands. We've been fortunate to have quite a long career in music, and we always get asked back to play at T in the Park.
"We've always felt a kinship and a connection with this event. DF have promoted us since we started, for 17 years. They've always been really supportive, so I've got nothing but complements for them.
"T in the Park is a very, very famous festival. I've been speaking to a few American bands here that I know, and they all said there was awareness internationally of it. I do admire DF and T in the Park for trying to broaden the scope of music on offer."
EVERYTHING EVERYTHING
Jeremy Pritchard (bass): "I think we've played four the past six years, always in the King Tut's Tent, which is a great home for us. I remember the first time we did it in 2010, we were opening the stage at midday, and it was Friday, so we were expected it to be completely dead. And it was absolutely raging, people loved it."
"But that tent is massive, it really is enormous, and I always forget that. So it's really special playing in there. And this new site is really beautiful.
"What I remember about our last appearance at T is that we specifically asked to play on the same day as Kraftwerk. We were wandering about in catering, behind Ralf Hütter. And we were whispering to each other, 'look – he's drinking coffee! He is human!' We eventually plucked up the courage to go over and say, 'hi, we think you're amazing, we've listened to your music for ages, thanks, bye.' And he was actually quite chatty, asked the name of our band, and we were thrilled by that – obviously we had to have a lie down after that. But it was fantastic to share a stage with idols of ours."
WOLF ALICE
Theo Ellis (bass): "We played here last year and it was more of a hardcore fanbase who was there, a smaller crowd, but we had a really good time."
Joel Amey (drums): "We were a younger band a little less experienced, with only a couple of EPs out. So it's exciting to come back this year, to the BBC Three/Radio 1 stage, and try and prove ourselves even more."
Theo: "T is a really fun festival show. We were on at 1pm on a Sunday, it had been raining, I didn't think anyone was gonna turn up. So massive shout out to everyone that was there, you made our day.
Joel: "I love the new site, everything closer together, everything sweet, you get Tennent's on your rider…"
YOUNG GUNS
Simon Mitchell (bass): "We knew that T in the Park is one of the hugest festivals. For us as a rock band it's really, really cool to come to a festival that caters for all different genres of music. We listen to all sorts of different music, so for us just as fans of music, T in the Park is a fantastic opportunity to see a bunch of acts that we might not otherwise see. Festivals should be about introducing people to new music."
Fraser Taylor (guitar): "We've seen a bit of the site, and we're gonna see a bit more later – we want to see The Prodigy, but we've got a gig in Hull tomorrow. But we might just run away from our tour manager and make our own way to Hull!"
SAINT RAYMOND
"I had a great show today. But I knew the crowd was gonna be good 'cause they're always good in Scotland. But then again, you never know at festivals 'cause you might clash with someone else. So I kind of didn't expect anything, and it was amazing, so that was great.
"I came last year. That was amazing too. I literally got off a flight from America and came straight here, with about half an hour to spare. So I was super-tired and not in great spirits, but the T crowd just lifted me. They just take you to another level.
"Bands love coming to T in the Park 'cause the crowds are always amazing. A lot of festivals are a bit 'arms folded' and not bothered. Whereas here everyone wants to just have fun and dance around. And they're willing to give new bands a chance, which I think is so important.
"But you have to remember that a lot of people are not particularly here to see you – it's almost like a support gig. So you just have to really go for it and win them over. And that in turn give you a buzz for the next gig.
STEVIE MCCRORIE
"I played the T Break stage five years ago. Me and my mate did a collaboration called MOPP. We pretty much started it in a garage, and we got track of the week on BBC Introducing, and then we just worked on it – and we got T Break, pretty much from us doing that song in a garage.
"And it was a great day T. But just to be here five years later, under my own name, opening the King Tut's tent, is just brilliant.
"When I was on The Voice, I just wanted to show people that I was one of these guys that have been in bands and have had knockbacks. That's why I'm so appreciative of everything, because I know what it's like to get knockbacks. And who would have thought after pretty much giving up your dream, you manage to actually get it.
"It was a bit nerve-wracking playing here yesterday. When I walked out, I thought, 'OK, that's a decent crowd.' By the time I finished it was right back to the mixing desk – about 4000 people there, apparently, that's pretty impressive for an opening act.
"I do like this new venue, but I suppose T in the Park would be T in the Park wherever it is. I saw Alabama Shakes and James Bay jamming backstage earlier, and I just thought: this could only happen at T in the Park."
To make sure you're the first to hear the latest T in the Park news, check out www.tinthepark.com, www.facebook.com/tinthepark and follow on Twitter @Tinthepark, and on Instagram @tintheparkofficial