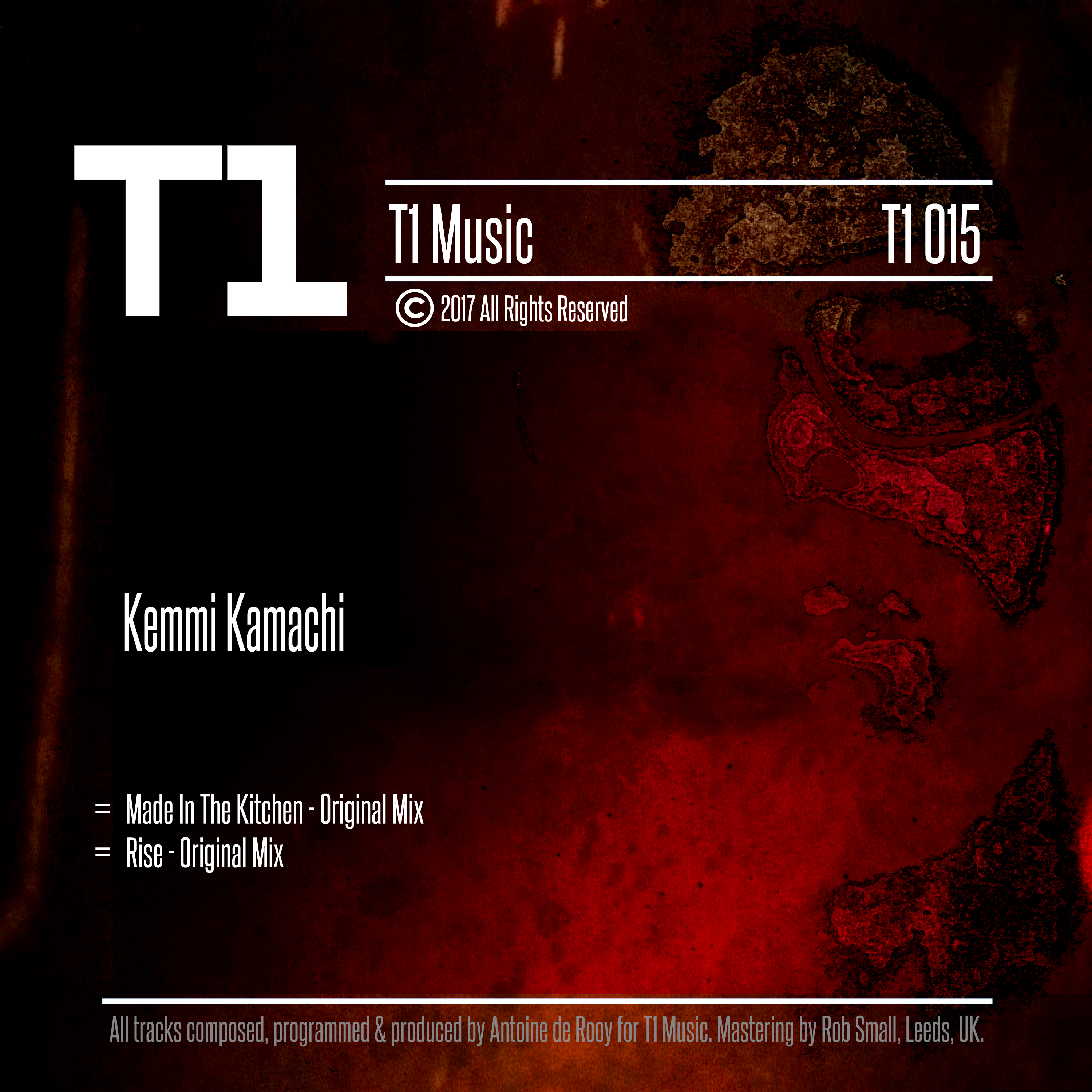 Kemmi Kamachi - T1 015
Kemmi Kamachi started spinning records at the age of 12, and his live perfomances have generated a lot of tasty material.
He's diving into his archieves, and building some strong and energetic tunes, coming straight out of his live expertise.
The first result of his digging are two tracks titled "Rise" and "Made In The Kitchen", both influenced by rambling kicks, dark techno ambience and thrilling synths.
This little jam will be out on May 11th on T1 Music.