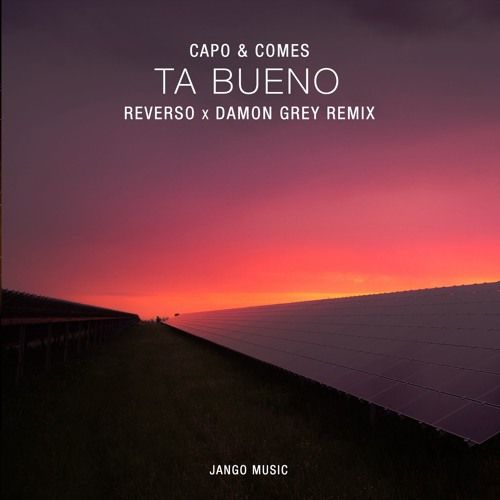 Capo & Comes - Ta Bueno (Reverso & Damon Grey Remix)
Up next on Jango Music is a fresh new cut from Reverso and Damon Grey, who have collaborated to release a stomping remix of Capo & Comes' 'Ta Bueno'. Although summer may be over, this track continues with fresh, summer Tech House vibes, armed with Spanish influenced congos and vocals that have been fused together with a driving bassline and heavy drum kicks – this one will keep you dancing all night long!
DJ and producer Damon Grey is also Jango Music's A&R man, who is always on the hunt for some of the hottest emerging DJs in the business. As well as producing remixes for the likes of Afrojack and Robbie Riviera, he has also received the backing from some of the biggest tastemakers in the game including Erick Morillo and Carl Cox – an achievement that many aspiring artists can only dream of accomplishing! On top of all of this, he has been ranked 18 times since 2011 in the Top 20 of the International Beatport charts, and his Jango imprint has also charted in the top 100 Best House Label of the year awards. With such a huge reputation, he and his partner in crime Reverso have certainly not disappointed with this remix – it is a banger!
Available on Beatport
https://www.beatport.com/release/ta-bueno-reverso-damon-grey-ibiza-remix/2086789
Capo & Comes Online
https://www.facebook.com/capocomess
https://soundcloud.com/capo-comes
Jango Music Online
http://www.jango-music.com
https://www.facebook.com/jangomusiclabel
https://twitter.com/jangoofficial
https://soundcloud.com/lucasreyes