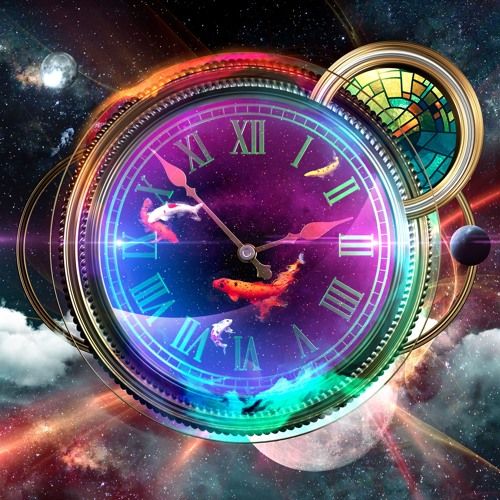 Eric Sharp ft. Zhao - Take This Time
LA producer Eric Sharp has teamed up with indie-soul singer Zhao on a new single 'Take This Time', which is a delicious cocktail of emotional inspirations, and is just the first peek at Sharp's forthcoming EP, "Eric Sharp and Friends".
This is not the first time the two have teamed up. Last year, the duo worked on a track called 'The Thirst' which seemed to be the start of a beautiful friendship.
Something the two artists share, apart from musical interest, is their view on the world. Given the recent events of bigotry at high levels of government in the USA, this song was quite the release for them. The lyrics were written in two hours at Zhao's studio in LA, and have quite the message.
"Take This Time' speaks directly to the reality that individual closed mindedness is literally costing human lives on a consistent basis. If people could open their minds and hearts more, a much better world is possible. Currently we seem stuck in cycles of hatred and otherness. The song is imbued with a deep sadness around this fact, and a more general poignancy around missed opportunities and unrealized potential," Sharp said.
"We wrote the song after a conversation about how helpless we felt listening to the news. The arrangement felt "lonely" to me – as well as somewhat ironically cheerful – so I wanted to emphasize that. I think given the way things are going – in our country, in the world – it's almost irresponsible to ignore what's going on." Zhao said.
There is something looming about this track; it's filled with suspense and stirs images of darkness. It is a deep melodic tune with grit that has a real earthiness to its productions. Sharp has played with the rhythms and percussions, highlighted cymbals, twinkled the synths and grounded the fat bass beats, which if you listen closely, hint at Basement Jaxx's 'Where's Your Head At'.
While there's a real sexual energy to the pulsating melodies that bring your imagination to a heaving club dance floor, there is also a sense of solace to it.
Lucky for us this is just a taste of Eric Sharp's forthcoming EP "Eric Sharp and Friends," set for worldwide release in early 2018 on Little Assembly.
Eric Sharp:
https://www.facebook.com/ericsharpmusic
https://soundcloud.com/ericsharp
https://twitter.com/EricSharp
https://www.instagram.com/ericsharpmusic
Zhao:
https://soundcloud.com/zhaokennyzha
https://www.facebook.com/ZhaoMusic
https://twitter.com/ZhaoMusic