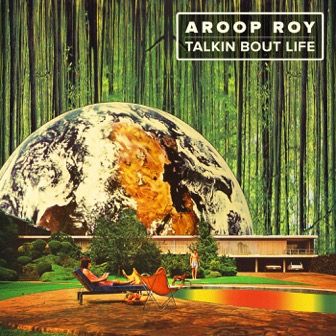 Aroop Roy - Talking About Life EP
House of Disco return with a pair of funk fuelled cuts from Aroop Roy with Japan's Brisa contributing a deep and percussive remix.
Based in London, Aroop Roy's take on electronic music involves blending elements of jazz, Afro, Latin and funk with disco and house. Roy's releases have landed on Freestyle, Gamm and Basic Fingers, and most recently on the hugely successful Kampana Classics EP. His multi-genre spanning influences can be attributed to his wealthy experience playing around the globe, including previous residencies in London, Geneva and Tokyo. Renowned tastemakers Gilles Peterson, Francois K, Karizma and Rainer Trueby are only a few names from a swelling list of supporters and their seal of approval is a clear testament to his studio abilities.
'Talkin Bout Life' demonstrates Roy in fine form as it subtly builds into an essential party anthem. Jazzy keys, a soulful guitar lick and a dusty breakbeat are brought together by a warm and punchy low end to form an irresistible groove. This sets the scene for a breakdown of epic proportions, with raw vocals looping hypnotically to a huge climax.
'We Together' shows Roy's deeper side, pairing chunky, overdriven percussion with subterranean chords, whilst an infectious vocal operates on top. A warm analog synth ups the ante with an extra portion of funk.
Hailing from Fukuoka, Brisa concludes the package by completely reimagining 'Talkin Bout Life'. Rumbling drums, twisted bass and otherworldly stabs together forge a jazzy remix with an abundance of character and originality
Aroop Roy 'Talkin Bout Life' EP drops on House Of Disco on 10th March (vinyl) and 24th March (digitally).
Tracklist:
Talkin Bout Life
We Together
Talkin Bout Life (Brisa Remix)
https://www.facebook.com/houseofdisco/
https://twitter.com/thehouseofdisco
https://www.thehouseofdisco.com
https://www.facebook.com/arooproymusic