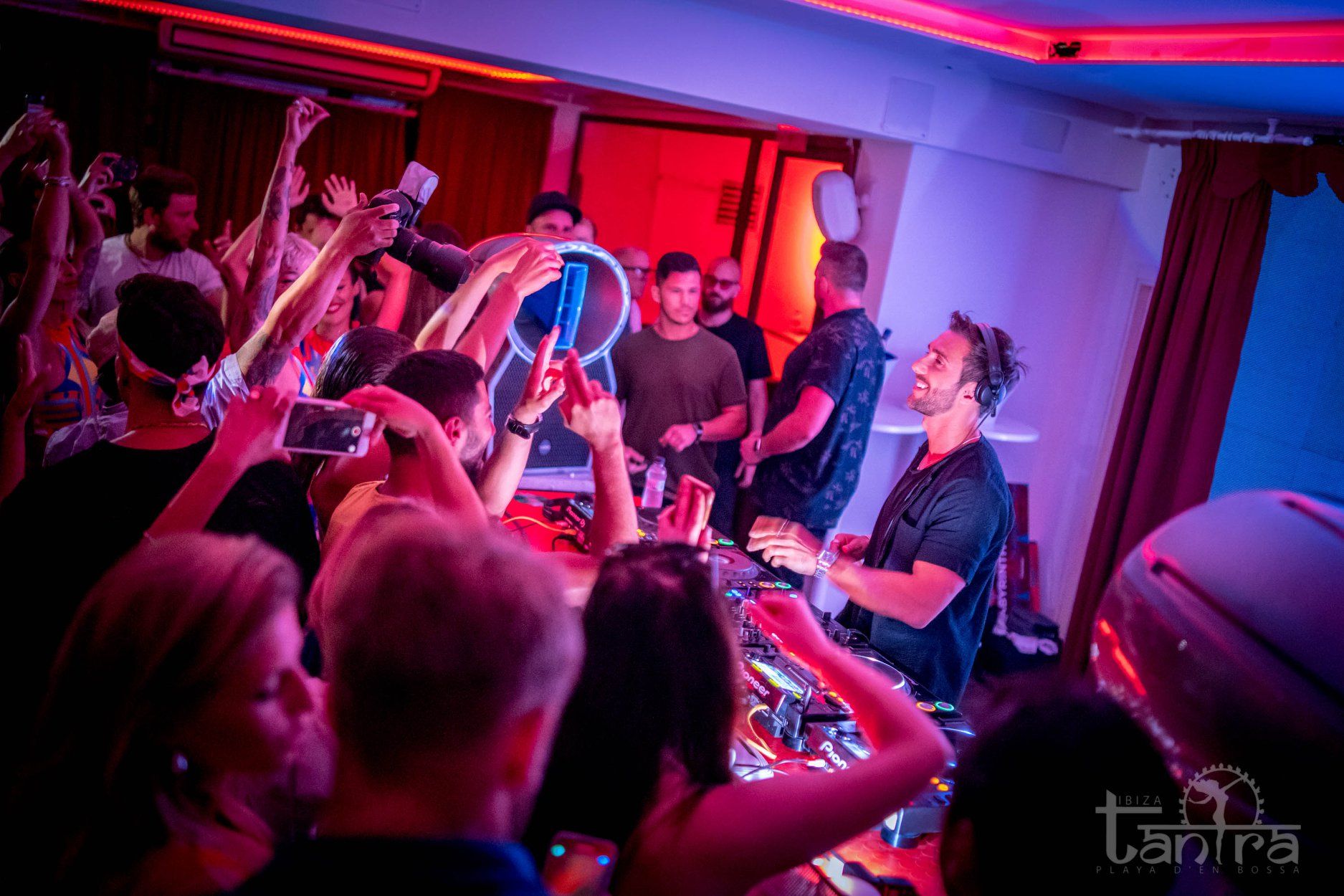 Tantra Ibiza hosts Hot Since 82 at Labyrinth Pre-Party Tonight, Friday 29th June
It's only apt that Tantra Ibiza, the home of the hottest pre-parties in Ibiza welcomes Hot Since 82 back to 'The Red Box', Tantra Ibiza's infamous DJ area, for another unmissable DJ set. This Friday 29th June, Ibiza's party people will get up close and personal to Hot Since 82 as he delivers another hour of unforgettable house music, designed to kickstart your night, ahead of his stunning Labyrinth party at Pacha. Labyrinth has become one of most popular names in dance music and Hot Since 82 headlines at Pacha alongside Dubfire, Tiga and Matthias Meyer, a line up big enough to do justice to Pacha, as it transforms to become a magical maze of sound, creating a unique sensory experience. Entry to the pre-party is free and tickets for Labyrinth are available at Tantra Ibiza or from www.ibizadiscoticket.com

Labyrinth has had another flying start to the Ibiza season. The last Labyrinth pre-party at Tantra Ibiza was packed out with house music lovers enjoying a rare chance to get close to a DJ of Hot Since 82's stature. Daley Padley a.k.a. Hot Since 82 continues to enjoy a meteoric rise both as a talented DJ, highly in demand and a skilled producer, with releases on many of the world's best labels. Expect big things from Labyrinth at Pacha with hugely respected DJs such as Dubfire and Tiga lining up to show what they can do, but the only way to warm up is to catch Hot Since 82 for a free one hour set at Tantra Ibiza from 11pm Friday 29th June.
If you're looking for the coolest cocktails, amazing atmosphere and some of the biggest names in electronic music playing for free, then follow those in the know to Tantra Ibiza. There you can enjoy the sounds of the The Red Box, the recently refurbished DJ area, and its incredible Void Acoustic soundsystem. Tantra Ibiza is the beating heart of Playa d'en Bossa and is also home to amazing after-parties, with hugely talented resident DJs providing an unmissable soundtrack. The experienced Tantra team can also advise on clubs and parties, with an independent ticket office offering unbeatable deals. And of course, if you're looking to catch the World Cup action on huge HD screens, then head on over.

Tantra Ibiza is proud to host the Labyrinth pre-party with Hot Since 82, from 11pm on Friday 29th June.