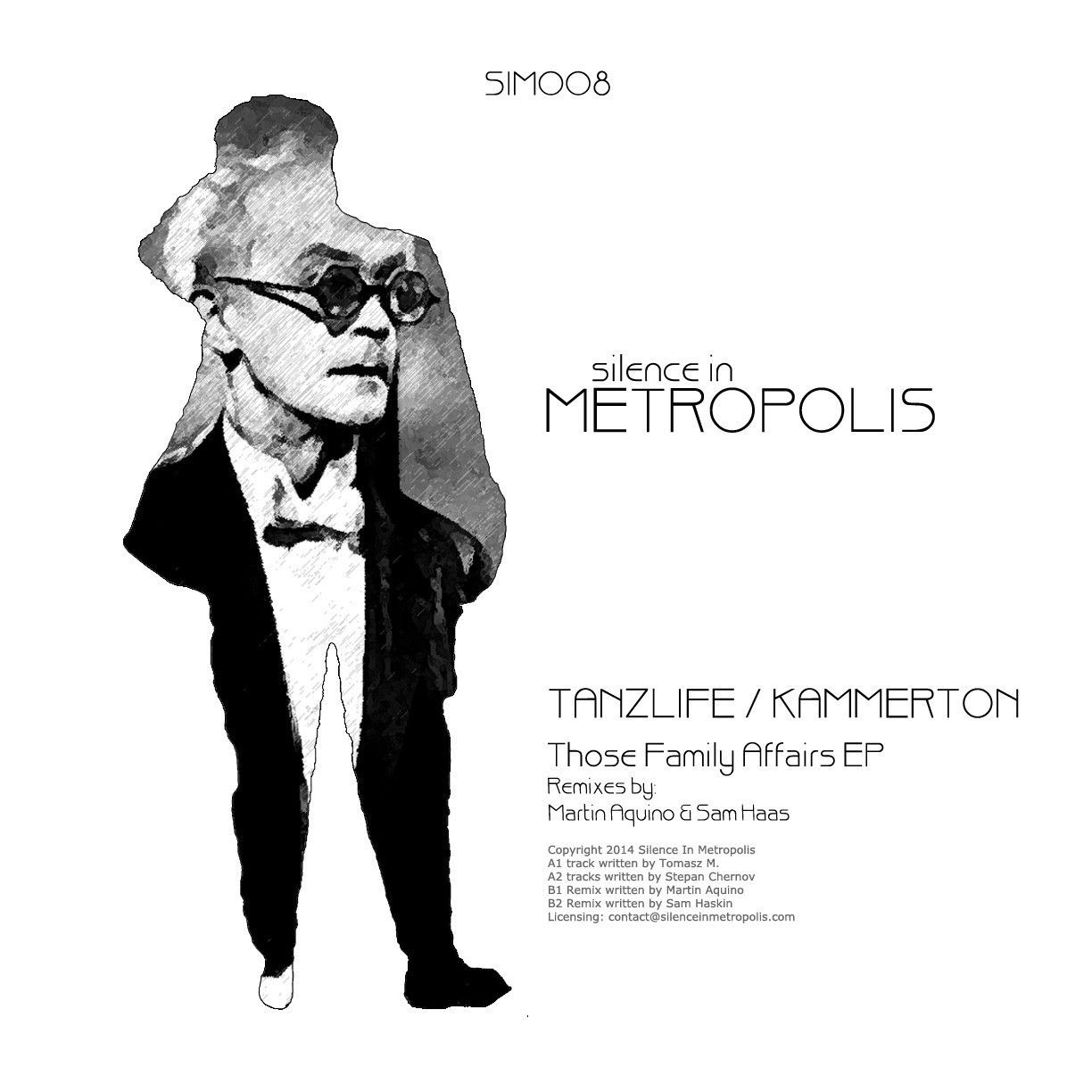 Tanzlife & Kammerton – Those Family Affairs EP
Tanzlife & Kammerton drop 'Those Family Affairs' EP on Silence in Metropolis this September, with Martin Aquino and Sam Haas remixes in tow.
The Washington DC-based imprint Silence in Metropolis returns this summer with a dynamic four-track offering from Tanzlife & Kammerton. Despite its relatively fresh start the label welcomes the pair to an ever-burgeoning roster to sit beside names such as Funkdamentalist, Dale Howard and more recently JMF following his popular 'Point to Yourself' EP that dropped back in May.
Tanzlife gets straight into things with the jacking beats of 'Those Days', working in shifting percussion over lively intonations and a welcome addition of oscillating acid crunch towards the end. For 'Family Affair' Kammerton employs a rippling drum arrangement to seamlessly bubble alongside warbling bass while a velvety female vox resonates "it's a family affair" punching out an undeniably hypnotic groove to the dynamic cut.
First up for remix duty is San Francisco native Martin Aquino who dishes up a warm and stripped back melodic track cultivated over infectious shifting percussion and warm rolling bass while Silence In Metropolis affiliate Sam Haas's knocks out a catchy off-kilter house cut built over broken beats and a wacked out 303 hook for his vibrant re-imagining.

Tanzlife & Kammerton release 'Those Family Affairs' EP on Silence in Metropolis, 15th August on vinyl and 15th September on digital.