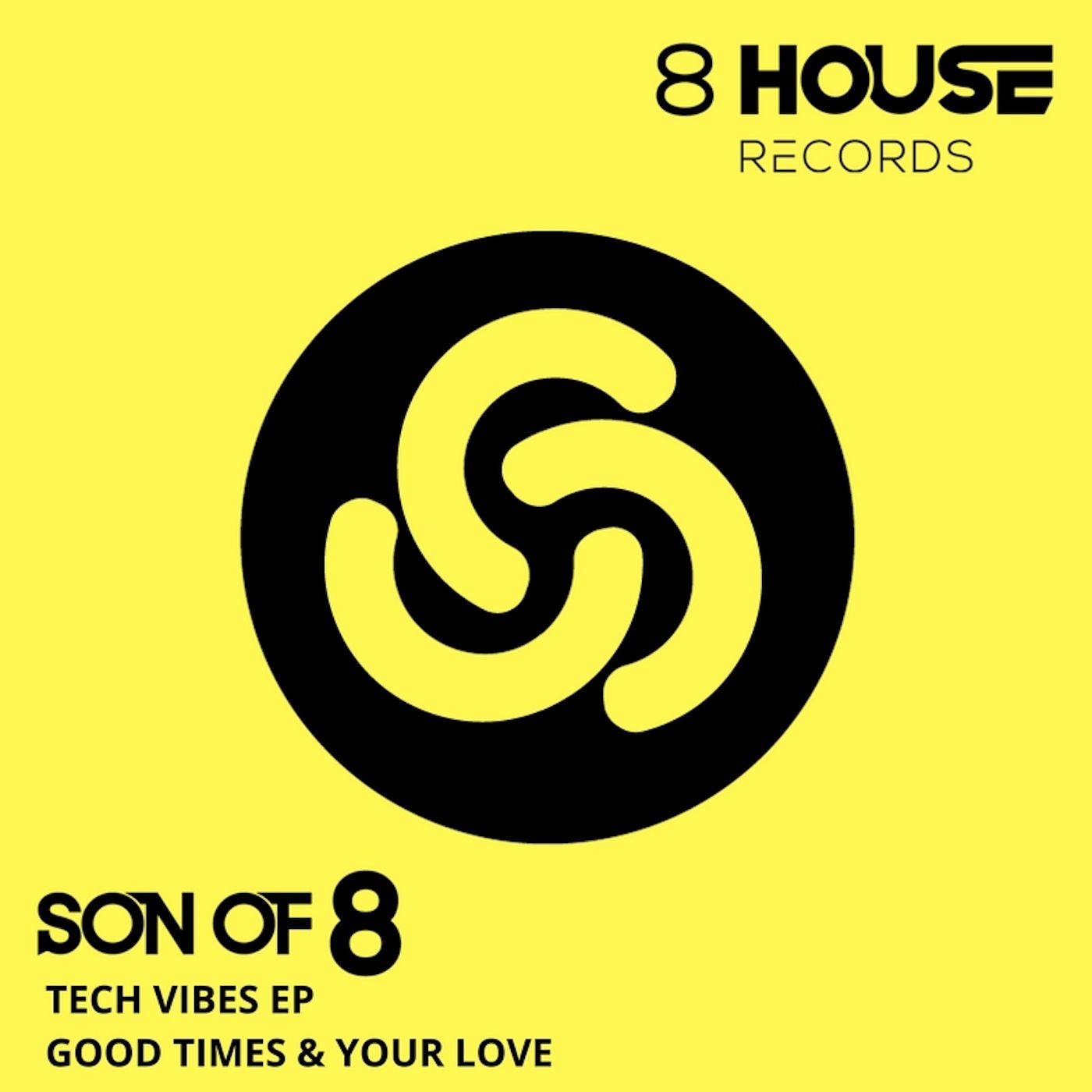 Son Of 8 - Tech Vibes EP
Hot off the back of two big releases, 8 House Records are already starting to make a substantial mark on the underground house scene. Label founders Son of 8 step up to the plate this time with a heftier package, a duo of big-room records ready to fill dancefloors on every corner of the globe. "Good Times" and "Your Love Keeps Lifting Me" break genre boundaries whilst maintaining their house roots. The suitably titled "Tech Vibes" is a carefully crafted set of sounds that continues Son of 8's exploration of production, which in recent weeks has seen them climb into the Traxsource top 50 – there's no wonder it's already gained support from Graeme Park, Vanilla Ace and Andi Durrant.
Featuring the iconic vocal hook from Chic's "Good Times," the EP opener is a feel-good track that will get you ready for the summer season in no time. A big chunky back-beat of low end percussion and bouncy organ chimes accentuate the impressive production skills. Son of 8 said:
"We've been inspired by recreating a lot of old school rave sounds and blending them with sounds from the newest plug ins and production techniques at the minute. A lot of the crowds we are playing to haven't heard some of the older tunes. We wanted to make a house track with a groovy tech vibe, funky tones and a good bassline but keep a classic influence. We started with the vocal and went from there. Everyone loves the Chic original, including us!"
Following on from this is "Your Love Keeps Lifting Me," a track that builds on the hints and flashes of techno floating around the EP. With a heavy bassline and intricate cowbell hits, this simple but effective club record will get dancefloors booming in no time. Son of 8 added:
"We wanted to keep the funky vibe going with this one with a solid bassline. We were inspired by old rave sounds we had been listening to on vinyl again. We did both tracks in the same week and kept the vibe we were on going over both tracks."
The onslaught of releases keeps on coming from Son of 8 and 8 House Records, expect "Tech Vibes" with their latest sounds, which exceed all expectations yet again.
Son of 8
https://www.facebook.com/sonof8/
https://twitter.com/sonof8music
https://soundcloud.com/sonof8
8 House Records
https://www.facebook.com/8houserecords/
https://twitter.com/8houserecords
https://soundcloud.com/8houserecords