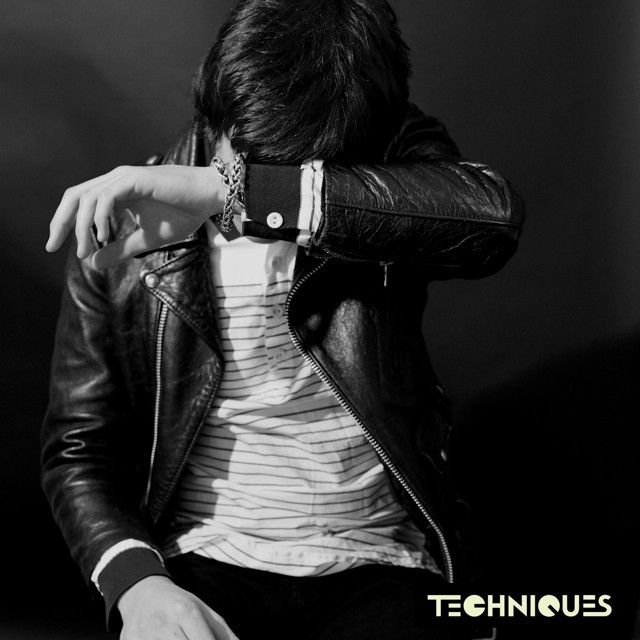 Techniques – Switch
Manchester's new rising star and multi instrumentalist, James Mulholland (aka TECHNIQUES) releases his debut single, 'Switch' via Kitsuné this December. An adept songwriter and musician who began making his first recordings from the bedroom laying down drums, bass lines, guitars, synths and vocals all using one microphone and as James recalls, "whatever else that was lying around".
The first track to be released by the artist is the enthralling single 'SWITCH'. Featuring heady synths and vocals, James combines post-punk, new wave and dance influences. The song reminds us of the darker side of Depeche Mode, early Autechre, peppered with the pioneering production of DFA Records.
The stunning artwork was beautifully photographed by fashion photographer and blogger, Jaja Hargreaves. The 'SWITCH' remix package includes a stripped down, poignant acoustic version of the song and two compelling remixes; a 'two-step' mix by London-based DJ producer Mike Millrain and a house reworking by the super-fresh Brighton electronic collective, Let The Machines Do The Work. In addition, there's also a slick remix of 'SWITCH' by Adelaide, which is already available on the brand new compilation Kitsuné Maison 15 which is out now.
Unique and catchy with a great live show to match, TECHNIQUES have played several fantastic Kitsuné shows in Paris and London. Watch this space for more dates soon.
Tracklist 1. Switch (Orginial) 2. Switch (Acoustic) 3. Switch (Let The Machines Do The Work remix) 4. Switch (Mike Millrain remix)