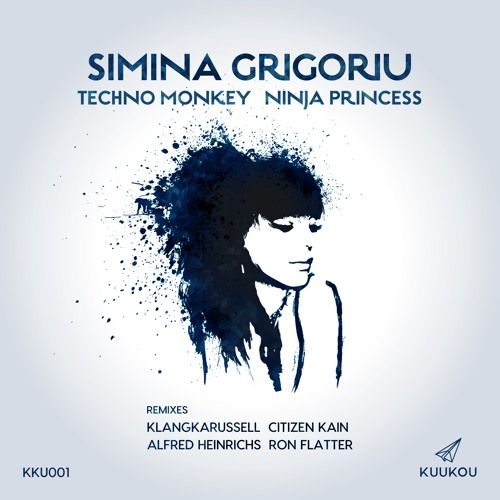 Simina Grigoriu - Techno Monkey / Ninja Princess
Simina Grigoriu is a producer who has been playing around the world for a while now. Her productions always bridge the gap between various techno styles and here for her next release she appears on a brand new label known as Kuukou, which apparently stands for "airport" in Japanese. She serves up two fresh cuts and gets remixed by Citizen Kain, Klangkarussell, Ron Flatter and Alfred Heinrichs.
The original version of Techno Monkey is a real teeth gritting, tense and stern technoid roller for the main room. It will pummel people into dancing and doesn't let up. Ron Flatter then goes for something more groovey and slinky and uses clever filters along the way. Then it is to the next original Ninja Princess. This one is a groovy number with elastic drums and rippling melodic chords adding some heartfelt romantic vibes to the cut that will find favour with lovers of real melody. Klangkarussell flip it into something that slowly but surely builds to a tense peak with ravey sirens and sombre piano chords and then two more excellent version transform the cut into a serene and blissed out roller and something that is fat, dubby and heavyweight. In all the package offers something for all techno lovers.