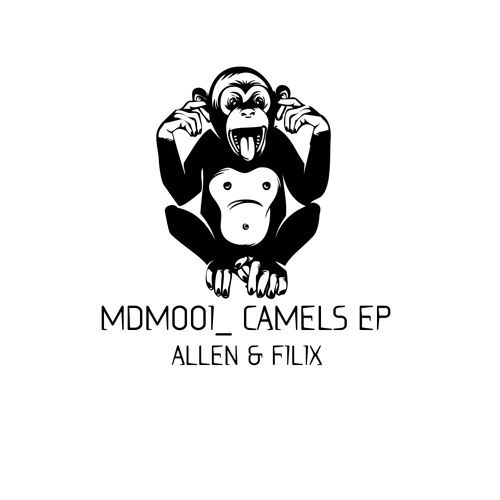 Allen & Filix - Camel EP
The Mad Monkey label is a brand new one offering up tracks inspired by the old school.
Their first offering comes from Allen & Filix and they are an Italian pair who clearly know their way around a studio. As a debut offering from a new label it really is a great one.
First up they offer the firing house jam that is Camels. It has a banging and bobbling dry line that will make anyone move their ass. Vocals and slick percussion help oil the groove and confirm it to be a real classic in the making. On the flip, Delight is a different beast. This one is much more light-footed and skipping, with garage style swing in the drums and lots of vibes to spare. It is laced with acid, also, and has a dark vocal adding to the intensity. All in all both these cuts are essential.