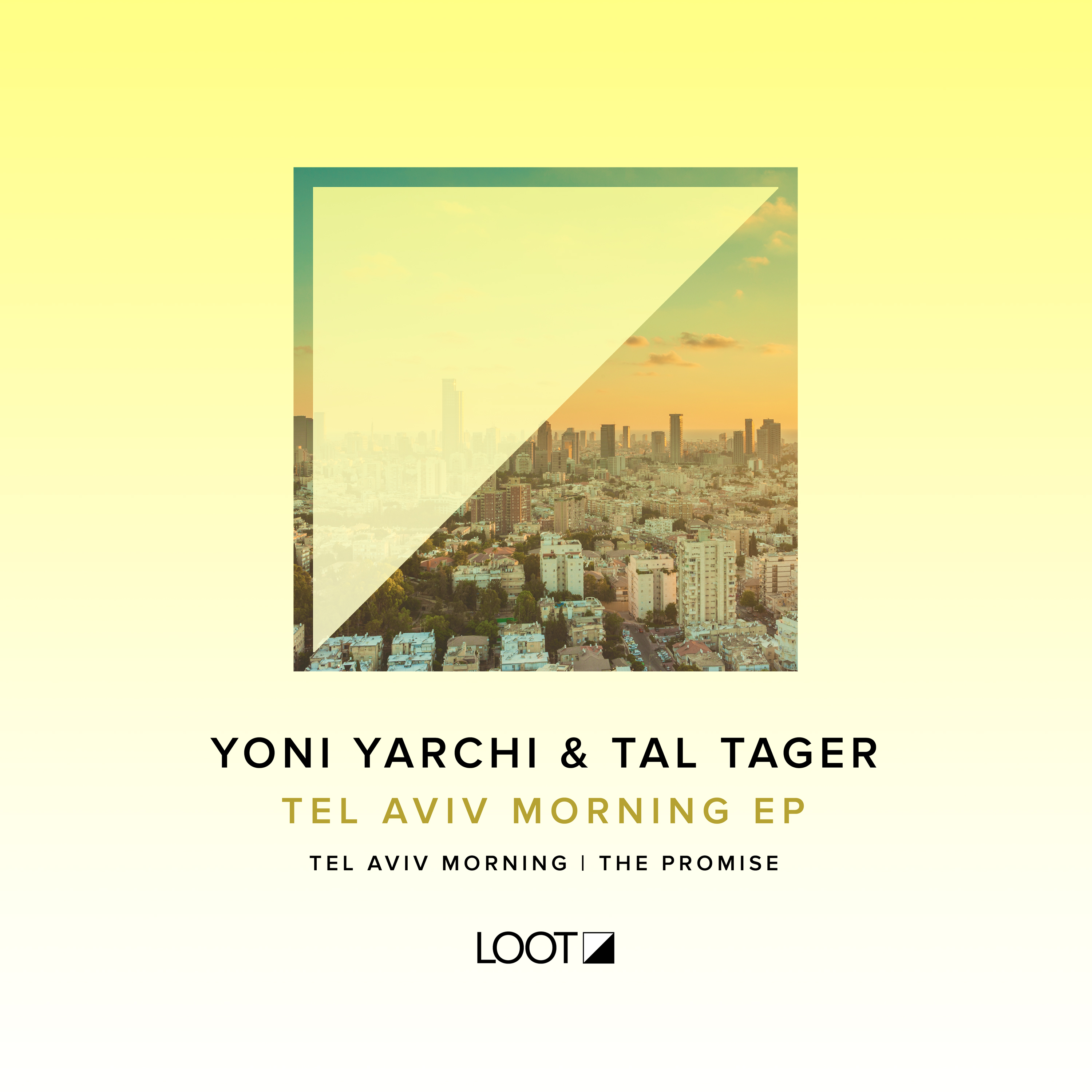 Yoni Yarchi & Tal Tager - Tel Aviv Morning
After a noteworthy release from TRU. back in the summer, Loot Recordings is back with a tasteful two track package from another studio duo, Yoni Yarchi & Tal Tager.
The talented Israeli pair were neighbours as far back in 2011, then met properly in a Capoeira class and cemented their musical relationship from then on. Their breakthrough release came with 2010's mesmeric 'Tfila' which paired a famous Hebrew prayer with live drums by Tal and was released on Lifted to great acclaim. Since then they have released on Playperview, Tenampa and more, and can count on Sasha and Stacey Pullen amongst fans of their emotive, club filling sounds.
The fantastic 'Tel Aviv Morning' is a smooth and soothing house roller filled with all the promise and freshness of a new dawn in spring. Spine tingling synth lines and big, bold chords bring real majesty and grace to the track, and it's the sort of scintillating thing that will light up any terrace or heartfelt dance floor.
On the flip, 'The Promise' is another masterfully laid-back and seductive house affair that is rippled with lush arpeggios and warm chords. It is expansive and truly musical, and has the grand sense of scale that has you craning your neck up to the skies.
This is subtle and unhurried, yet impactful dance music that has real heart and emotion, combined with an essential sense of groove and heavenly euphoria.
Tracklist:
01. Tel Aviv Morning (Original Mix)
02. The Promise (Original Mix)