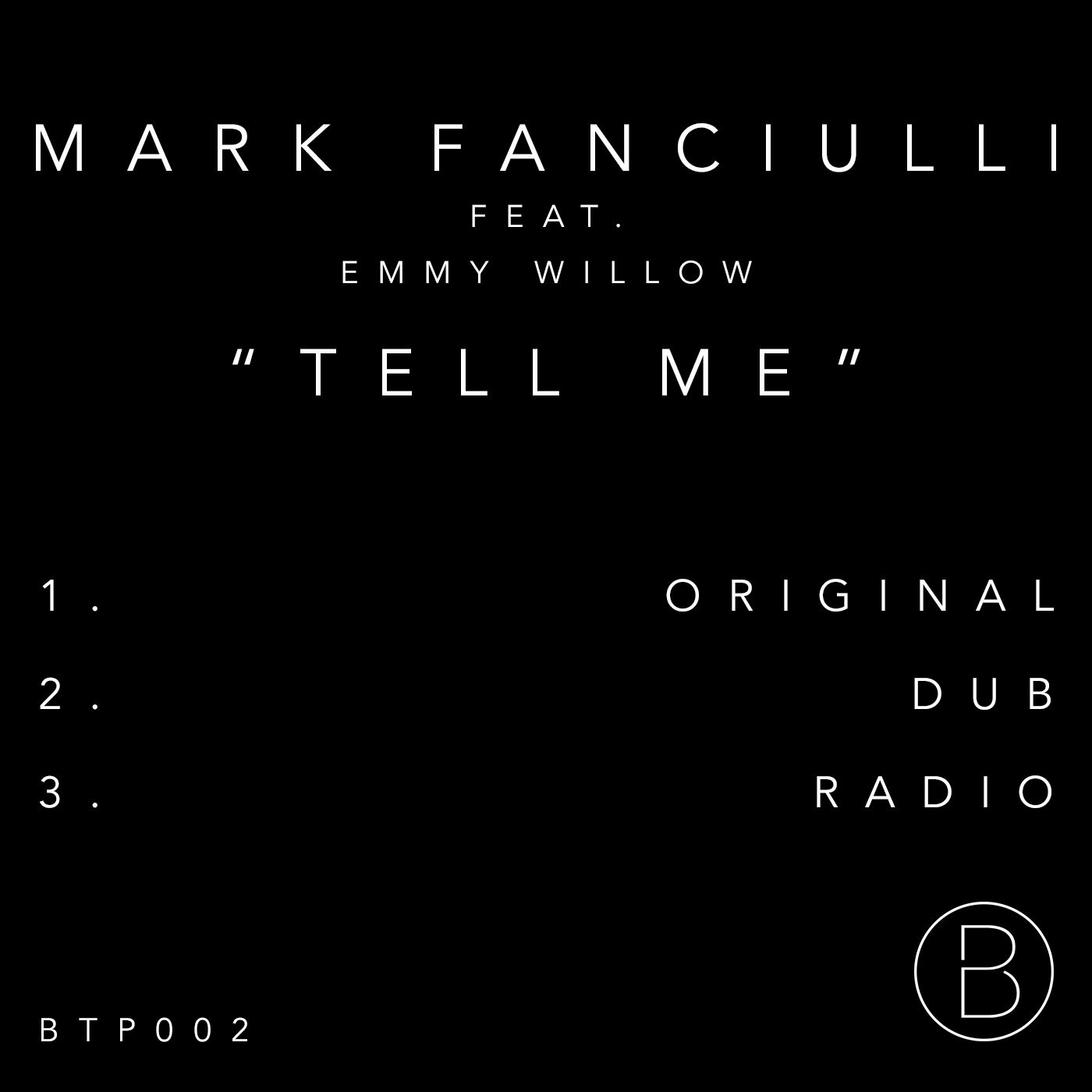 Mark Fanciulli (ft. Emmy Willow) - Tell Me EP
Following on from his lauded debut, Mark Fanciulli returns to his Between 2 Points label this September with 'Tell Me' – an infectious single featuring London-based vocalist Emmy Willow.
With releases on labels such as Planet E, Objektivity and renowned Fanciulli imprint Saved, Mark has undoubtedly cemented himself as a reputable force when it comes to electronic music. Now, with the launch of his Between 2 Points label and radio show the British artist has forged a platform to exhibit his house and techno productions and his show has so far hosted guests like Carlo Lio, Mark Archer and Yousef.
'Tell Me' merges cascading hi-hats, a melodic synth lead and Willow's empowering voice to forge an energetic vocal-led cut that nods towards classic Detroit sounds. The release also features a stripped back dub mix that deepens the original with mesmerising filters and echoing kicks, as well as a radio edit that draws the focus to Emmy Willow's vocals across its four minute duration.
Mark Fanciulli 'Tell Me' EP ft. Emmy Willow drops on Between 2 Points on 9th September 2016.
Tracklist:
1. Tell Me ft. Emmy Willow (Original Mix)
2. Tell Me ft. Emmy Willow (Dub Mix)
3. Tell Me ft. Emmy Willow (Radio Edit)
http://bit.ly/MarkFanSCMay
http://bit.ly/MarkFanmxc
http://bit.ly/MarkFanItunes
https://www.facebook.com/Between2points
https://twitter.com/between2points_
https://soundcloud.com/between2points
https://www.mixcloud.com/Between2points/