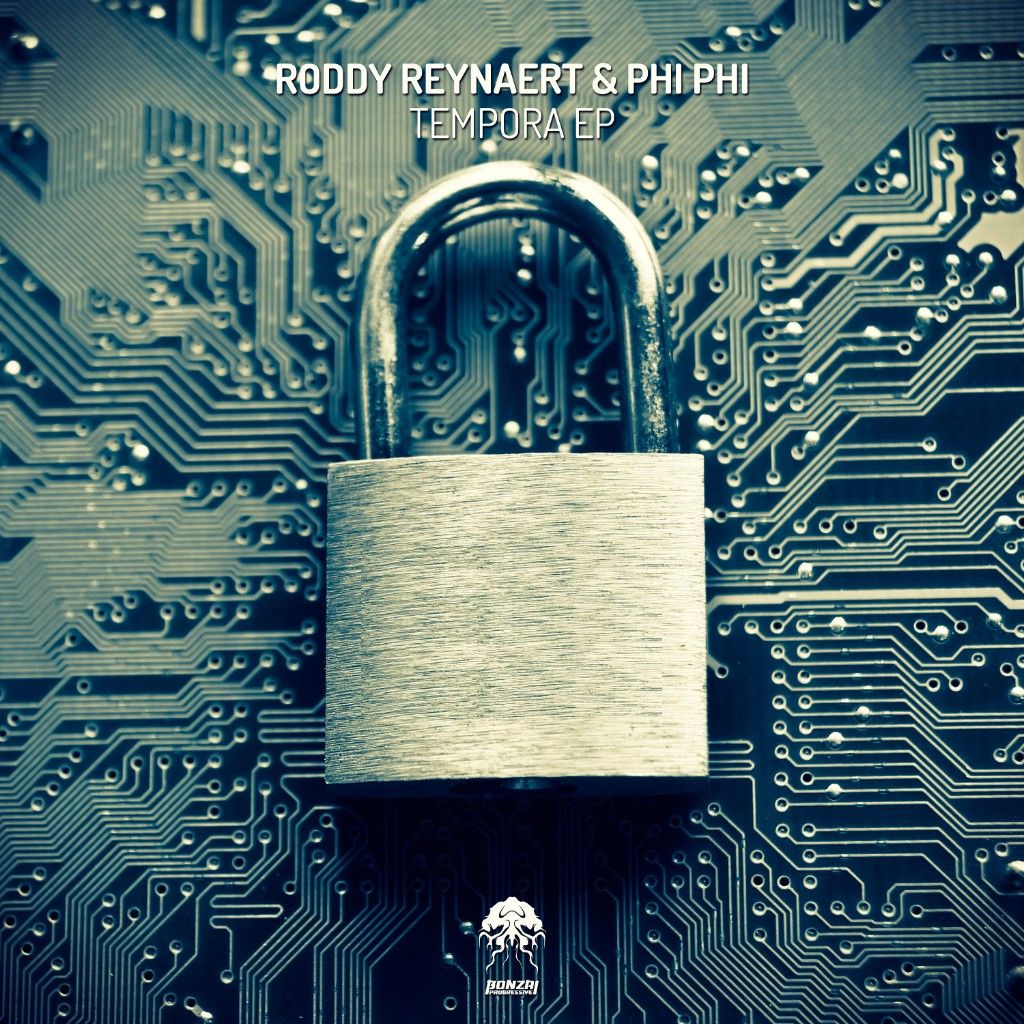 Roddy Reynaert & Phi Phi - Tempora EP
Progressive House gurus Roddy Reynaert and Phi Phi return to Bonzai with the sublime two track EP entitled 'Tempora'. This formidable duo have been churning out some serious beats over the last number of years and their last Bonzai Progressive outing – 'Aokighara' – proved popular among many due to its squelching acid appeal and deep Progressive grooves. A wealth of experience and creativity was the catalyst for these two striking up a solid partnership which has resulted in several quality cuts. Phi Phi is certainly doing the rounds and spreading his vast knowledge of all things electronic music. He's involved with other collaborations as well as solo works and he remains a much sought after DJ, particularly for retro events. Roddy also thrives as a soloist, his tracks are supported around the world and his unique blend between Progressive and House is very much revered. It's always an exciting time when these guys get together and we're sure there'll be much more to come, so stay tuned.
First up we have the gnarly Progressive vibes of 'Tempora' which intros with a lush bassy tone consisting of chunky kick drums and a rumbling bassline alongside a superb teasing acid line on the offset. Shuffling hit hats and tight percussions provide a steady rhythmic flow to the track as those basses begin to intensify. The track winds up slowly into a frenzied and electrified groove that will surely have the floors rocking. On the break the synths raise the intensity levels even more before those solid beats return for the duration. Another top notch slice from this unstoppable duo.
'Cirao' intros with a very nice moving bass that sits under a muted kick drum while various percussions form up to get the rhythm moving. Mesmeric synths rise up and join a series of cool sounds and FX that give the track a lot of depth and texture. The kicks are beefed up to pumping status and the Progressive vibes start to ooze out the track. Cascading arpeggios deliver a subtle melodic vein and on the break we're treated to a very nice pad sequence before the track kicks back in to full on mode. Superb stuff that is not to be missed.

Available on Beatport
https://www.beatport.com/release/tempora-ep/2000164

Roddy Reynaert Online
https://www.facebook.com/roddyreynaertofficial
https://twitter.com/roddyreynaert

Phi Phi Online
https://www.facebook.com/djPhiPhi
https://twitter.com/DeejayPhiPhi
Bonzai Progressive Online
http://www.bonzaiprogressive.com
https://www.facebook.com/bonzaiprogressive
https://soundcloud.com/marnikbonzai
https://www.youtube.com/user/bonzaiprogressive