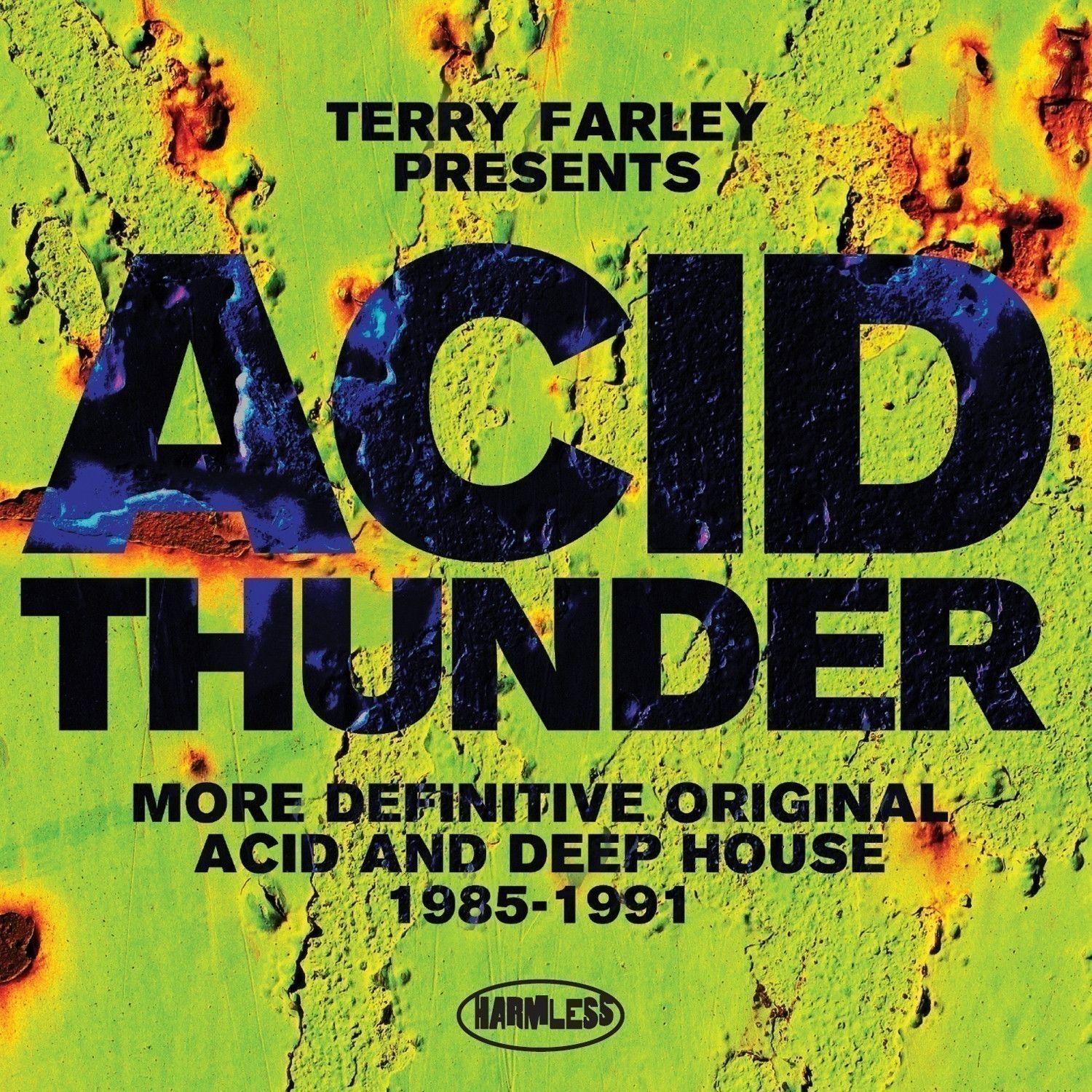 Terry Farley presents Acid Thunder
Following the colossal success of the Terry Farley-compiled 'Acid Rain' box set, Harmless records are proud to announce the incredible follow-up and worthy companion, 'Terry Farley presents Acid Thunder – More Definitive Acid & Deep House 1985-1991'.
Once again compiled by UK club veteran and still-highly-active player Terry Farley, 'Acid Thunder' continues the journey of its predecessor with another collection of 58 incredibly influential house music tracks from the vintage era of the sound, namely 1985-1991.
In addition, Harmless are delighted to have finally managed to unearth 25 key tracks from one of the genre's most influential labels – D.J. International. Equally as important is the inclusion of an entire disc dedicated to the late, great, and universally-loved Frankie Knuckles.
This collection contains numerous tracks which have never been on compilations or available since their original release. As with 'Acid Rain', all tracks have been immaculately re-mastered and have never sounded better.
Sleeve-notes come courtesy of Jacob Arnold, founder and curator of the respected website Gridface. Once again, Harmless have included a 32 page booklet containing photos, flyers and other memorabilia from Terry and Jacob's personal archives. All 5 CDs and the booklet are within a hard-wearing clamshell box which will sit perfectly alongside Acid Rain, for the collectors.