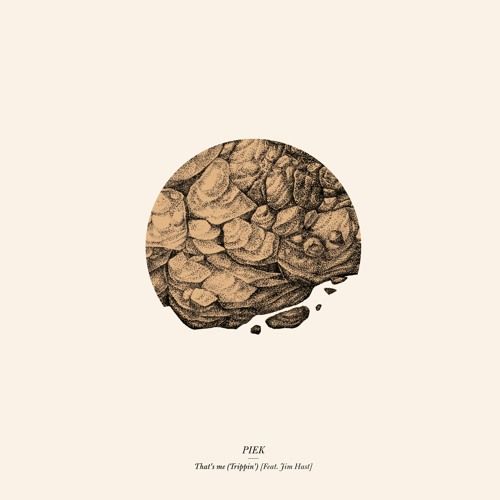 Piek feat. Jim Hast - Thats Me (Remixes)
Piek is knocking at the door. Let him in. Subtle melodies, superb drumming, oscillating arp-synths and beautiful vocals that shrink the heart, these are the tools Piek has used to create this dreamlike composition. "That's me" (Trippin) is the first single from his highly anticipated debut album "Despertar"– set to be released via Sincopat on February 20th, 2017.
The original track is littered with delicate beats and intelligent textures. An electronic composition where Piek and Chilean vocalist Jim Hast work together to finally create human magnetism in a magical way. That's Me is like a walk in the jungle on LSD with heavy bass lines, lush pads, distorted guitars and some smart lyrics by one the hottest writers in the advertising business: Tony Phillips.
Time for the higher-tempo tracks: the journey of pulsing techno and house beats, vivid synths and spacey vocals begins with Berlin-based duo Kyodai (Mule Musiq, Local Talk). They push "That's me" into a tunnel of Detroit oriented stabs, sweeping chords and an orgy of rhythmic details. Jim Hast's trippy vocal sample rises and falls with metronomic intensity. Those who like tech-edged sounds will really appreciate this.
In another world. Piek himself shows us his own vision with a club-oriented remix 'Amnesia 88 Piek Club Mix'. A solid twist of an open-hearted electronic pop modern song into a booty-shaking, UK house influenced cut where a 303 bass line is the main hook. This one will make it for the old school house lovers.
And finally AvantRoots head honcho Pablo Bolivar's remix. More mercurial and late hours and club-oriented than usual. It retains the original's sleepy feel but he stretches it into a double-length house epic – replete with cosy beats and a trancey aesthetic background. Pablo once again shows his teeth. Great skills, trippy tricks.
We are happy to have Piek back on Sincopat with this emotional, vibrant, absorbing and evocative single. Now get ready for the rest of the album, but don't expect what you should expect… ☺