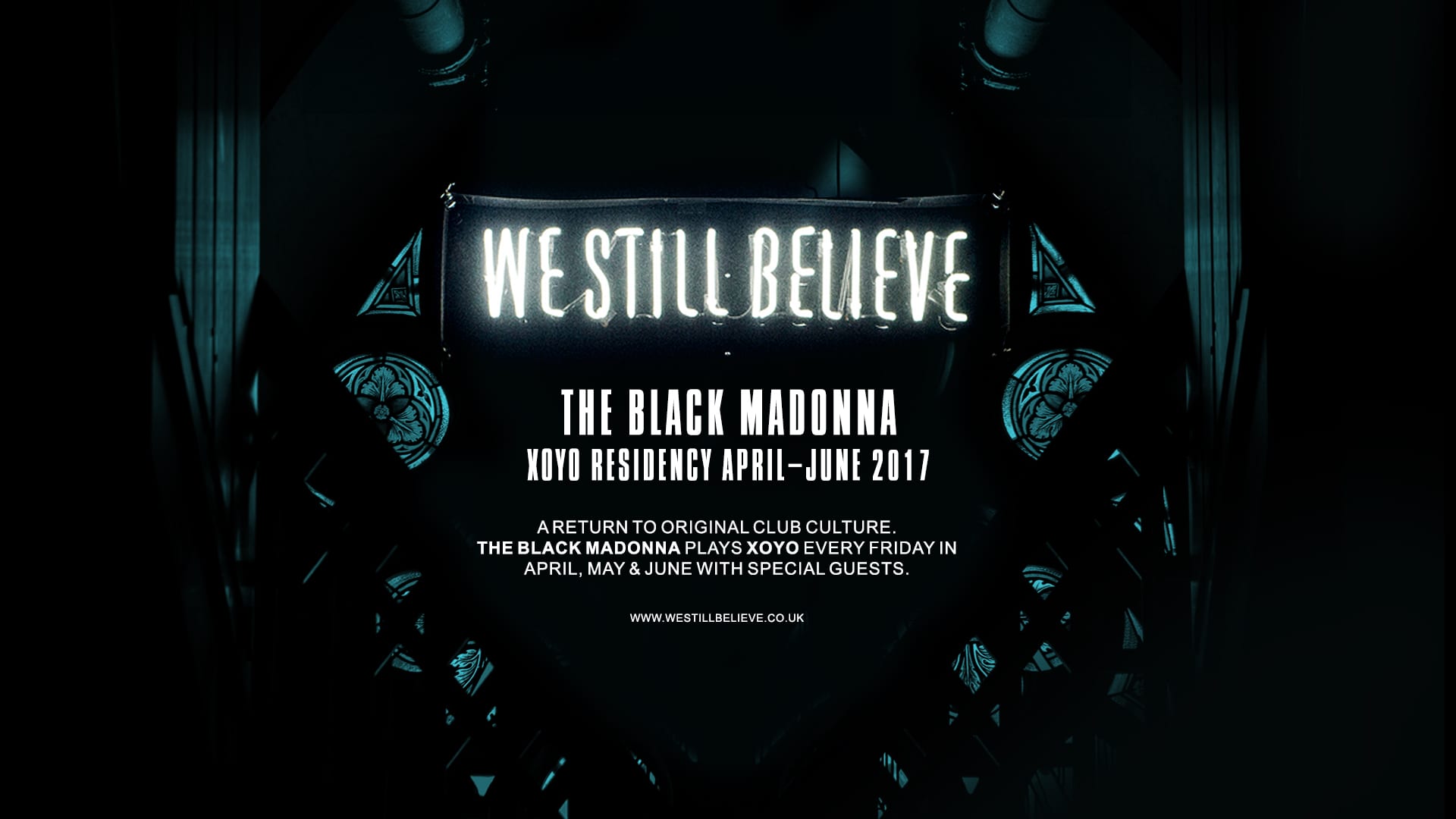 The Black Madonna is XOYO's next resident…
Since it's inception in 2014, XOYO's quarterly residency series has seen some of the world's biggest and most talented DJs play each week for three consecutive months to thousands of dance music lovers. Past names having graced XOYO include Benji B, Heidi, Bicep, and Scuba with drum and bass pioneer Andy C currently in residence.
It is with enormous pleasure, XOYO announce The Black Madonna as their next thirteen week resident as she presents 'We Still Believe' every Friday in April, May and June at the East London club.
2016 was a huge year for Marea Stamper aka The Black Madonna, having been crowned Mixmag's DJ of the year with the same accolade coming from THUMP and the people voting her number 10 in the Resident Advisor Top 100 DJ poll – an honour that cannot be understated.
The full lineups are set to drop at the end of February, but we can reveal some very exciting dates within The Black Madonna's thirteen week residency. Digging deep into her extensive vinyl collection, she presents a three part, once in a lifetime trek through the ABCs of dance music as only she can present it.
For the first of three exclusive all night sets, The Black Madonna hosts The Body Electric on Friday 7th April. Pack your pocket calculators as she takes you on a trip through early electro, EBM, industrial and techno to chronicle the evolution of synthesiser music.
On Friday 5th May she'll pull out her dubplates for an ultra rare exploration through the deepest dub, hip hop, Miami bass to jungle and beyond for These Are The Breaks – do not miss this one.
For the finale of The Black Madonna's XOYO residency and the third of her special all night long sessions she presents, Love Is The Message on Friday 30th June. Traversing the soul of dance music, she'll do what she's known for, dipping though disco rarities and taking you on a tour of the house that Jack built.
"There is no place like London and no club like XOYO. In my travels, I felt an immediate connection with the people of this city and the dancers in this club. It was a tremendous honor to meet you all as a guest, but it will be a phenomenal ride to get to know you as a resident. I can't wait to share this adventure with all of you. We still believe." – The Black Madonna
We cannot wait to see this residency unfold…