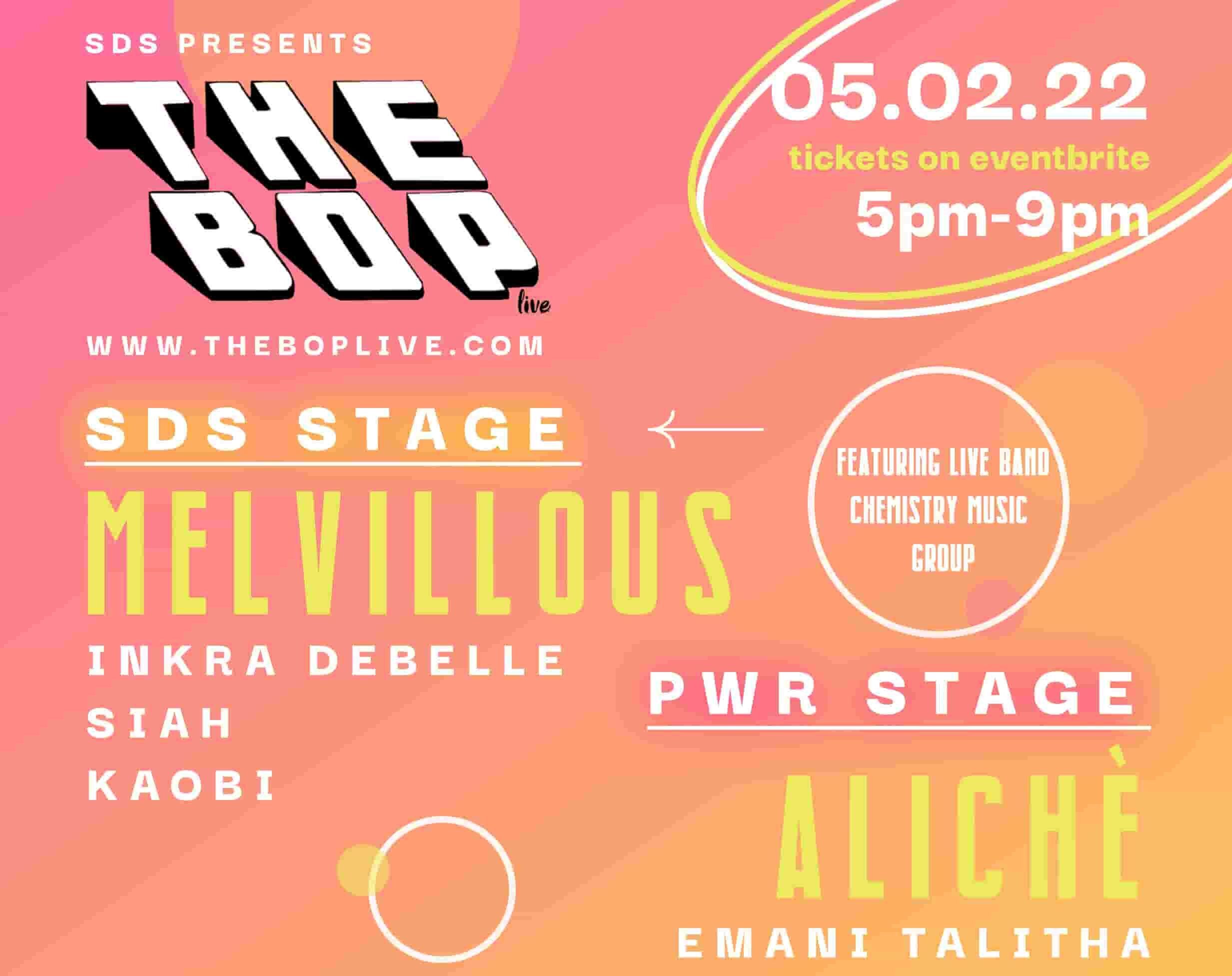 The Bop Live Festival debuts live on February 5th!
There's a new festival coming at a time you wouldn't expect in The Bop Live 2022. Taking place in the heart of Croydon on Saturday February 5th, London, it welcomes all grassroots talent from the local area to take centre stage and perform live in front of a captivated audience on a variety of stages. With the festival first taking place virtually back in November 2020, it is now doing both in what is going to be such a colourful entity for the disadvantaged youth from this area. 
Focused on black artists and those who face challenges in Croydon, SDS Entertainment founder Makeda Bennett-Amparbeng explains "Croydon is often looked down on and given a bad name, you rarely hear positive things associated with it. Being from Croydon, myself and the SDS team know different and that's why we are changing that narrative." With a host of talented artists to perform throughout the day, if you're in London this Saturday make sure to go along.