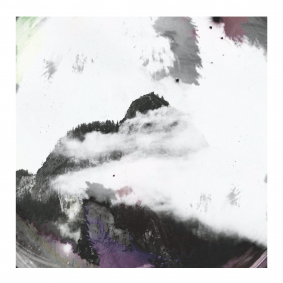 Madben - The Ceremony EP
Ellum Audio serves up another superb EP this December, this time from French star Madben.
French artist Madben is riding high off the success of his second album, Fréquence(s), which came on Astropolis earlier in the year. It was an all-consuming and coherent techno opus that comes after years of accolades including being a resident DJ and promoting his own parties at Rex Club in Paris, as well as releasing on greats like Motech and Bedrock. He draws on classic techno but constantly innovates within its parameters and the results are brilliant musical mazes, much like the three tracks he serves up here.
Opener 'The Ceremony' is a bold and brave affair that conjures up an enthralling sense of intensity and energy. It goes gallivanting through the galaxies on turbulent synth stabs with snare rolls and cinematic chords adding to the scale and impact of it all.
The equally spellbinding 'Exploration' is a deeper trip, this time with thoughtful chords draped over the charging drums. Cosmic effects and intergalactic space battles play out as you march along in awe, and when heard in a large club on a loud system, the effect will be immense.
Closing down the EP is 'Firesist,' a manic Detroit techno track with freaky synths screwing about with intensity and dynamism. It's the sort of track that will stand out in any set such is the impossibly absorbing atmosphere of it all.
These are three unique and thrilling tracks once more from the ever innovative Ellum Audio.
Tracklist:
1. The Ceremony
2. Exploration
3. Firesist
Artist links:
Website : http://madben.fr/
RA : https://www.residentadvisor.net/dj/madben
Facebook: https://www.facebook.com/madbenofficial/
Insta: https://www.instagram.com/madben_official/
Soundcloud: https://soundcloud.com/madben
Twitter : https://twitter.com/madben_official
youtube : https://www.youtube.com/user/BenjaminaliasMadben